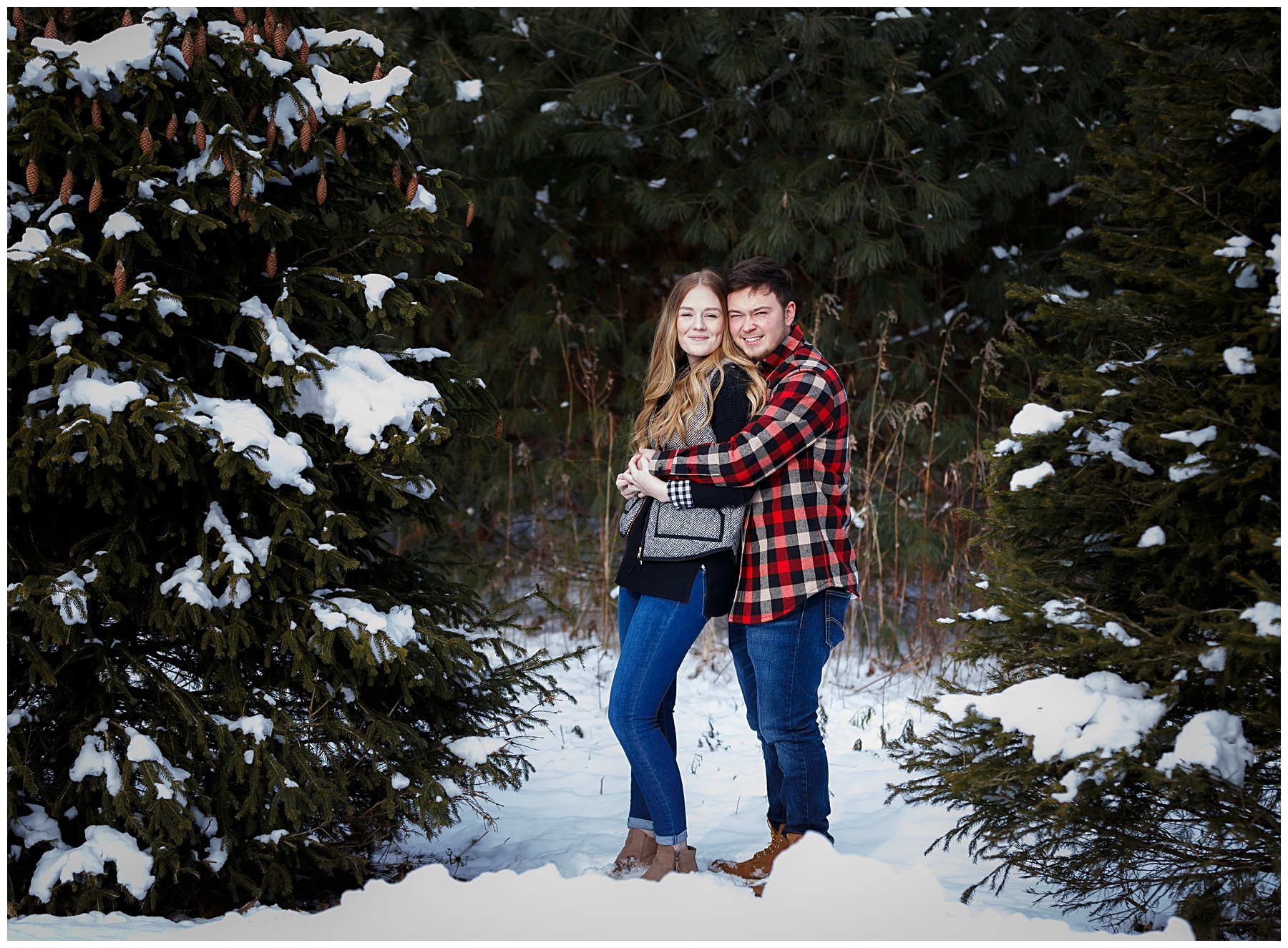 I had the pleasure of doing Myah's senior pictures and when she said she wanted to do winter engagement pictures at a tree farm I was so excited. I quickly got all these awesome ideas in my head and then we had to decide where we were going to go and had to wait for the snow. It finally snowed, but we had to work and then the arctic chill took over Lancaster County and it snowed again. Myah was excited so we planned the session, it was 13 degrees with a wind chill – I was in full snow suit.
Myah and Dan showed up happy and in love. It was amazing to watch them giggle and try to stay warm in temperatures that should have kept us all inside around a fire. The ease of their interactions and the sweet touches are the things that are written about when it comes to the joys of young love.  It was amazing to see the genuine affection for each other.  I may not have gotten all the stories of how they started to date or how he proposed because we all had chattering teeth, it was still a session I wont soon forget.
Regardless of the temperatures, they rocked their session. Thank you for the opportunity of capturing part of your love story and I wish you a lifetime of laughter and love!