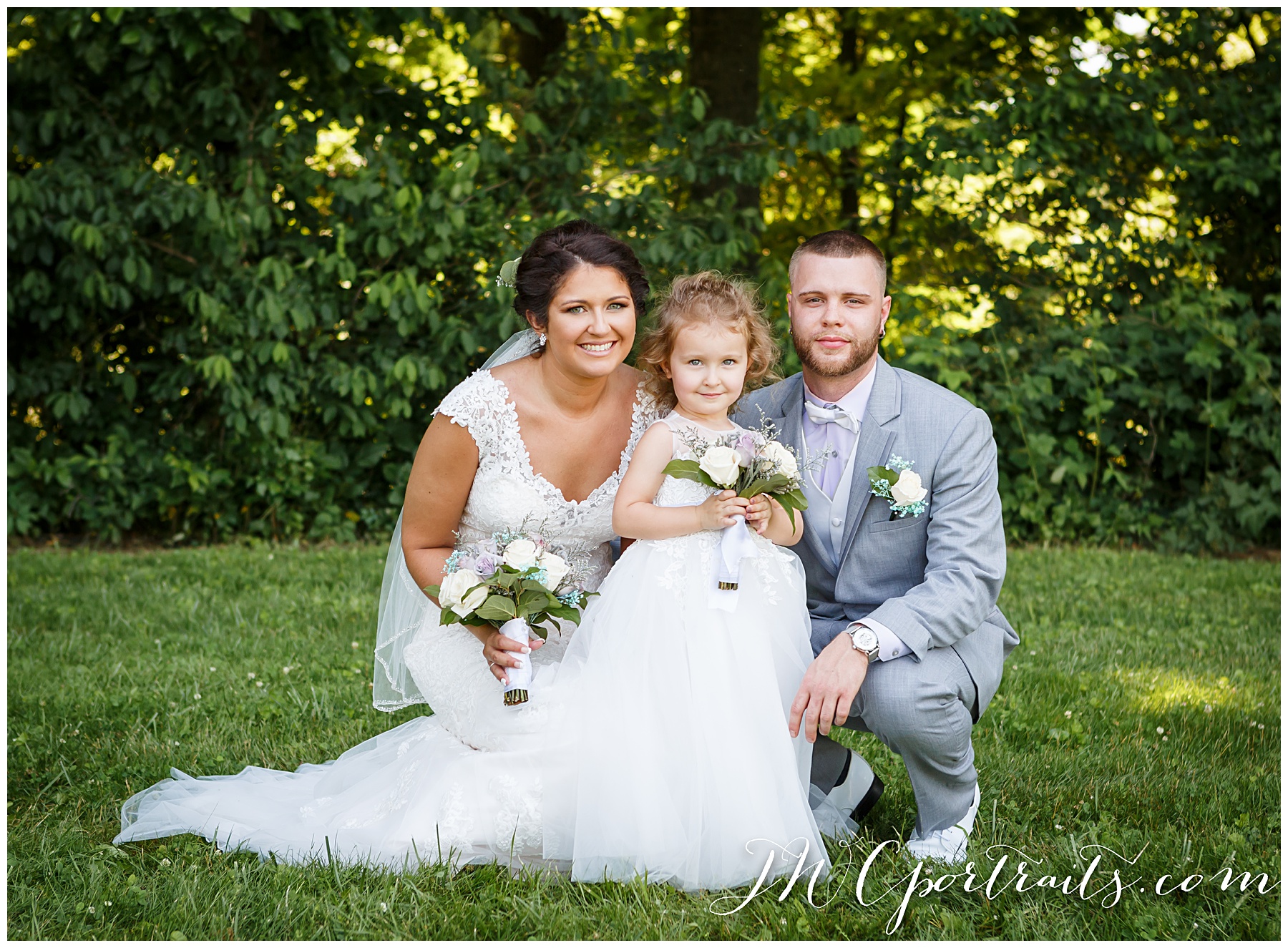 I can't even count how many of my former students I have seen doing this photography gig. But I must say this past saturday was pretty awesome, had so many conversations hearing that students are doing awesome and explained that I may have been hard on them but I knew that they could do so much more! But enough of me… these two. Wow, meeting in high school and staying together through what I am sure many ups and downs is pretty amazing.
The morning began with the sun shinning down and love in the air. The ladies that surrounded Danielle why she got ready for her big day, it was obvious that they have a bond the was forged over many late night talks as teenagers and they would do anything for each other. It is amazing to see that bond among friends! The day did not disappoint when Danielle presented Jansen with his wedding gift at their first look – a truck he has wanted for five years. Jansen may not have cried when he saw Danielle but he certainly did when he saw that orange beauty (and he was a little teary when she walked down the isle). The ceremony began and after listening to the vows that they each wrote it was clear that Danielle and Jansen had found their soul mates.  I found it so sweet that Jansen stopped prior to walking down the isle with his new wife that he stopped to pick up his little girl, I may have gotten a little teary myself.  The party began with the Maid & Matron of Honor "riding in on the bride and groom" and then the dancing commenced in the barn.  Even a little dance between the groom and his little girl, it was so cute! Followed by him later in the evening doing the worm!  The barn was full of love and laughter along with dinner being provided by food trucks – what a cool idea.
As the night continued it was obvious that true love can begin in High School. I am blessed that I was given the opportunity to capture such an amazing day. Danielle and Jensen – I wish you a lifetime of love and laughter!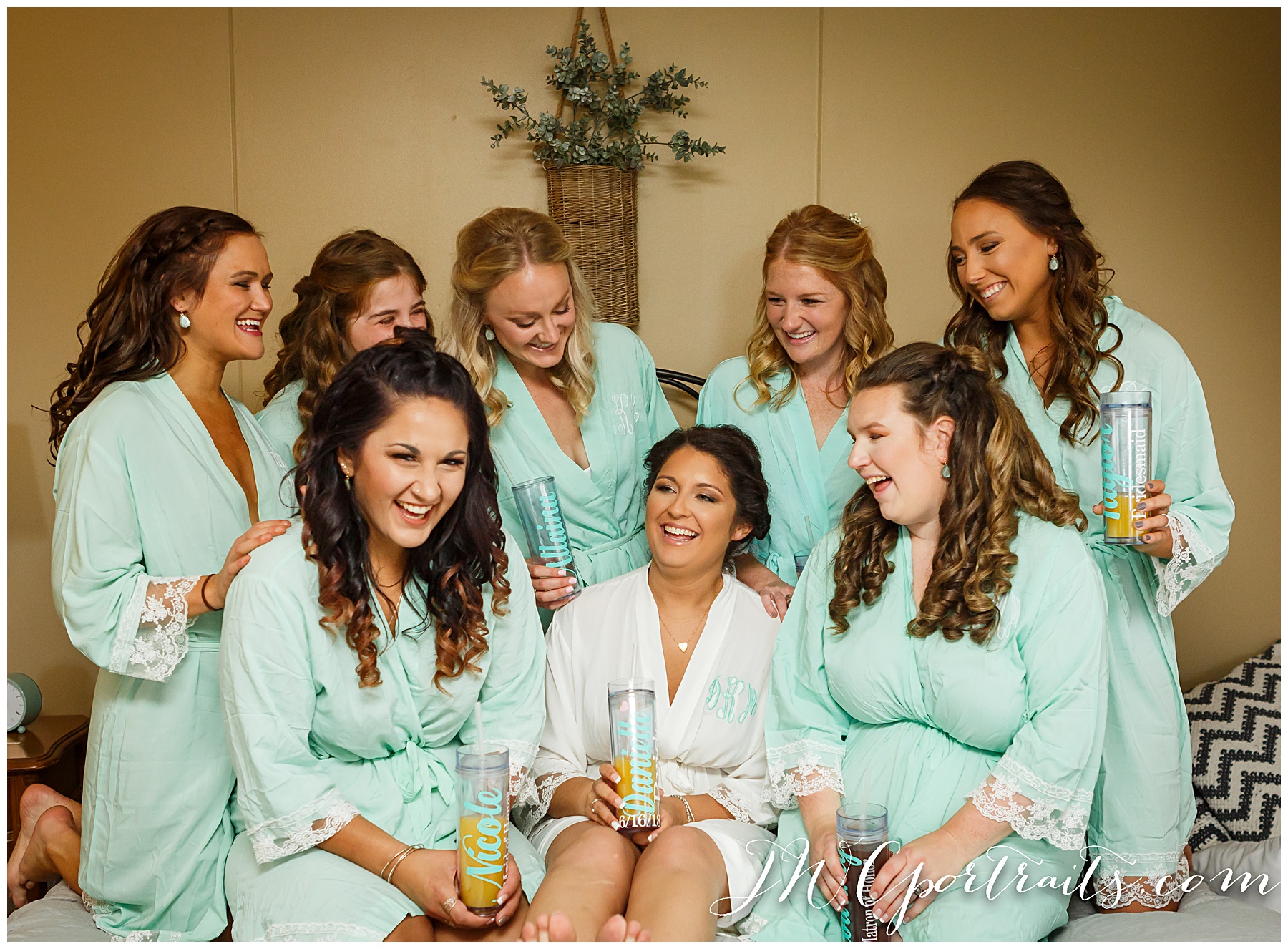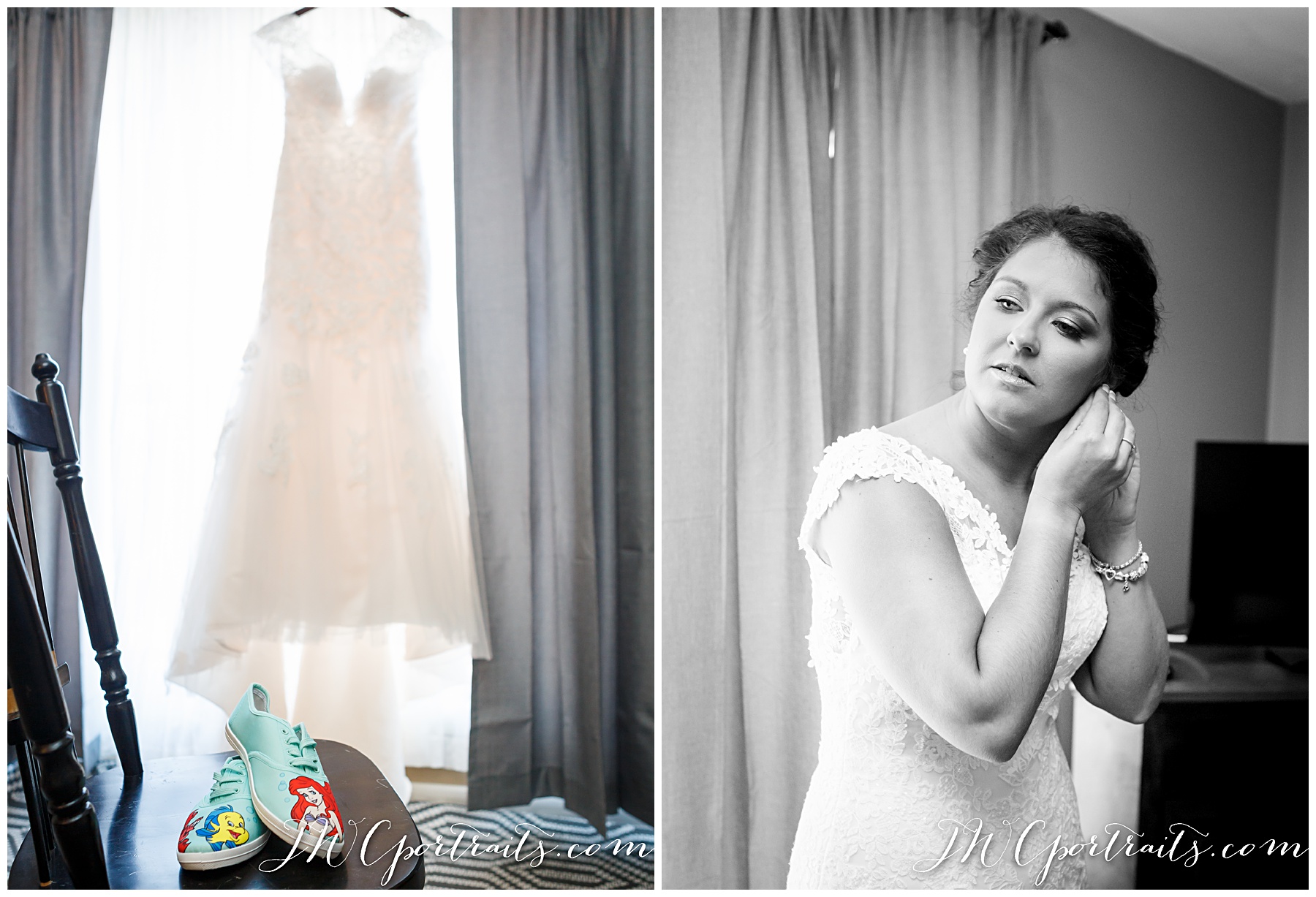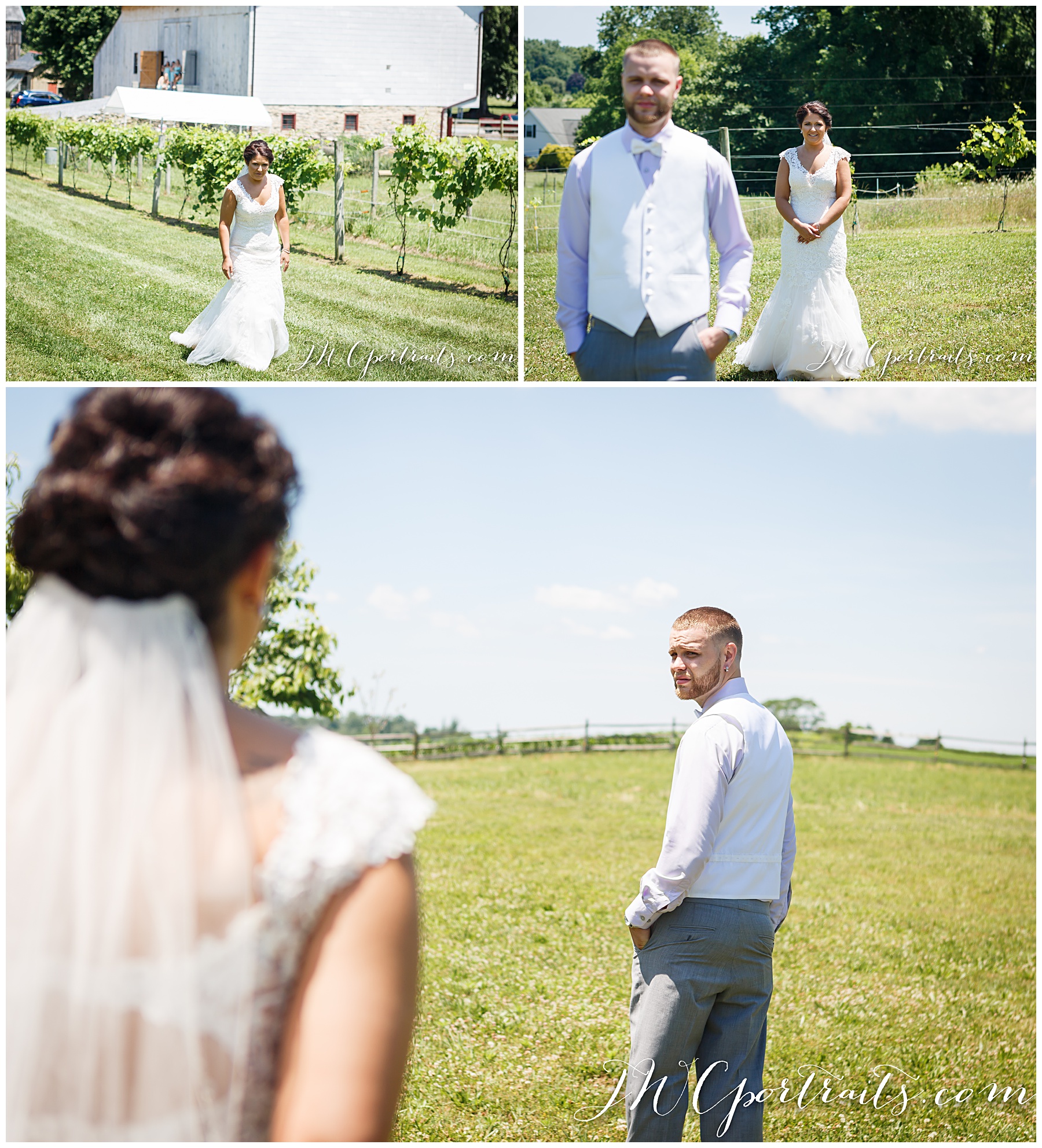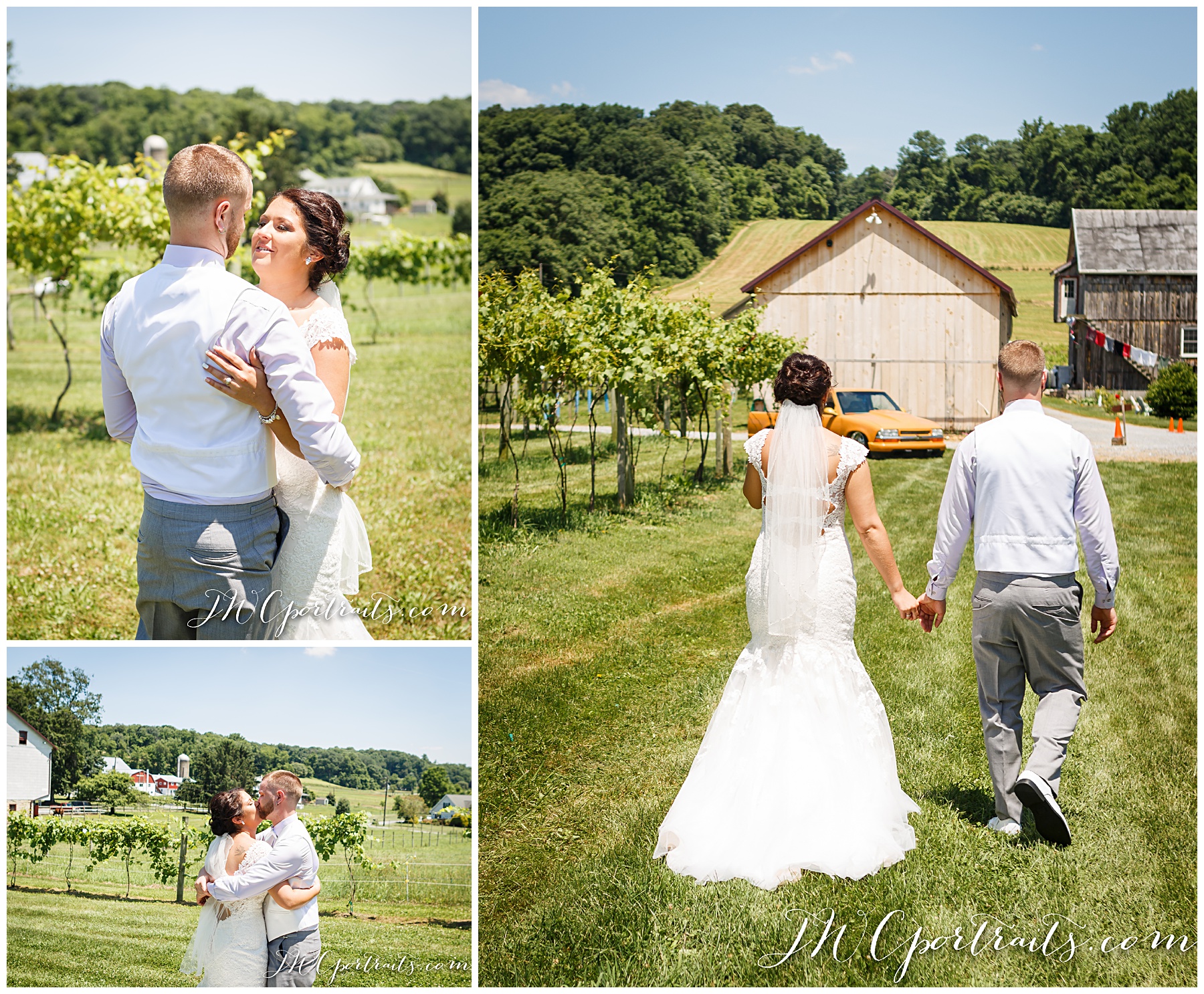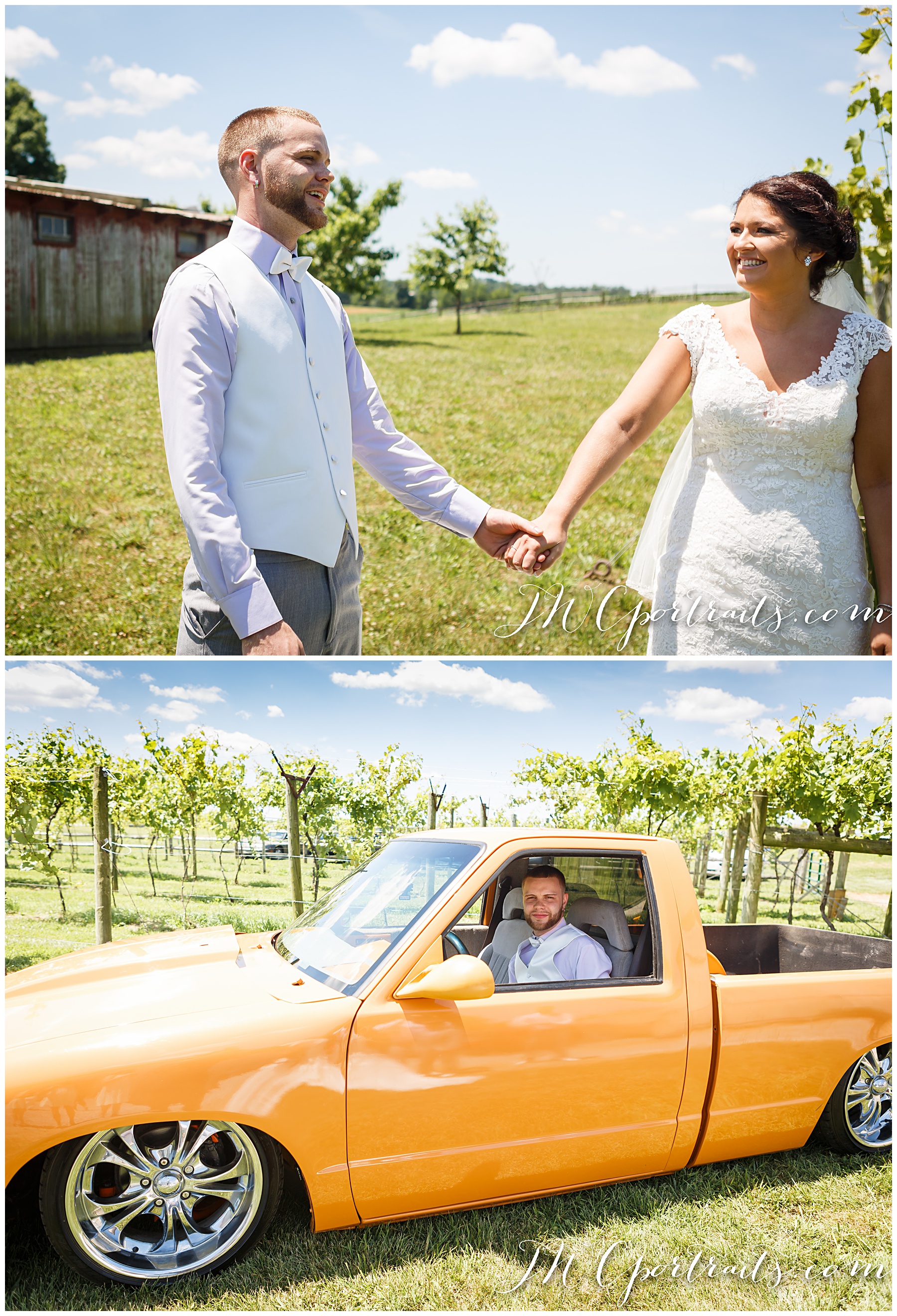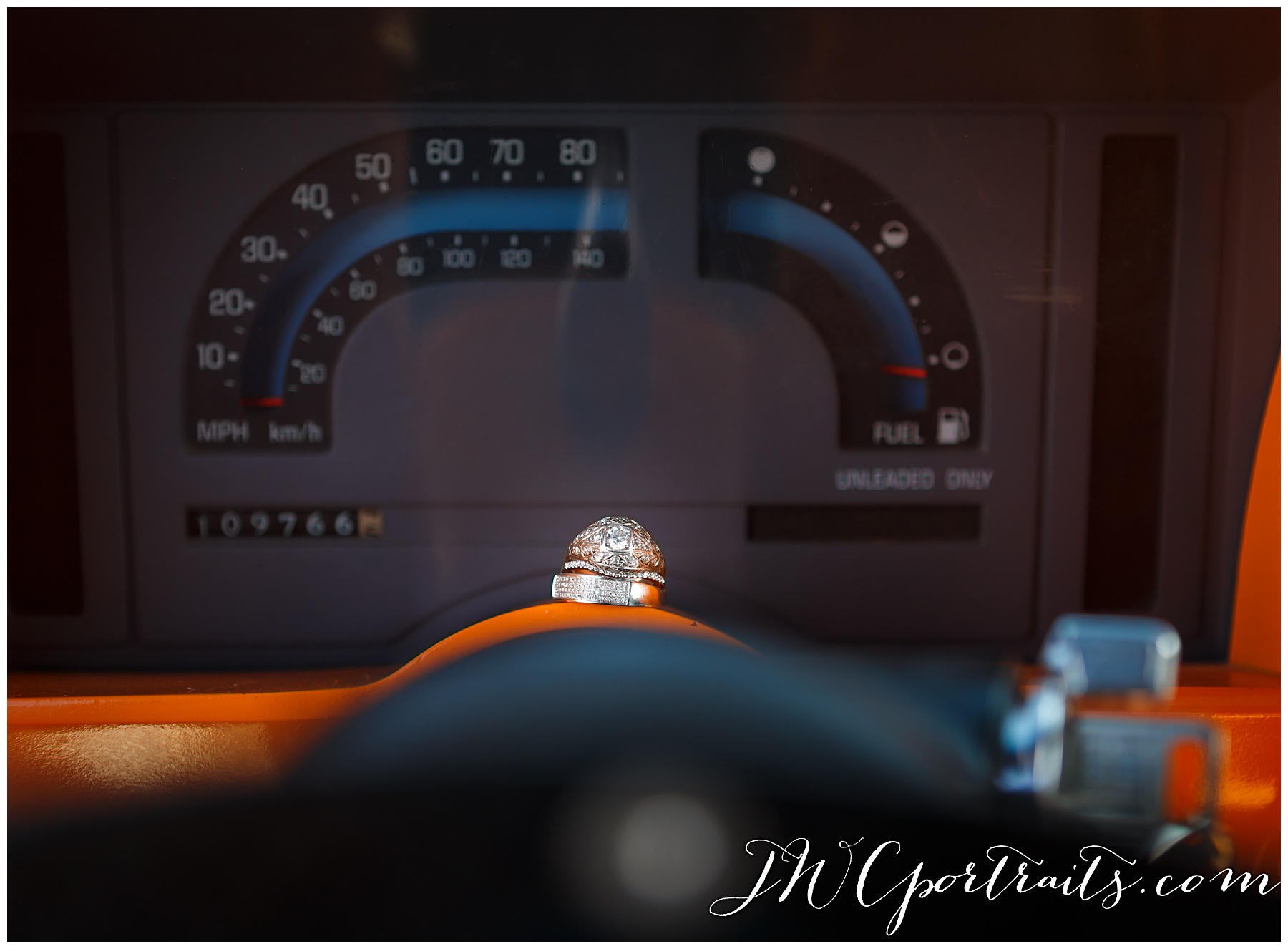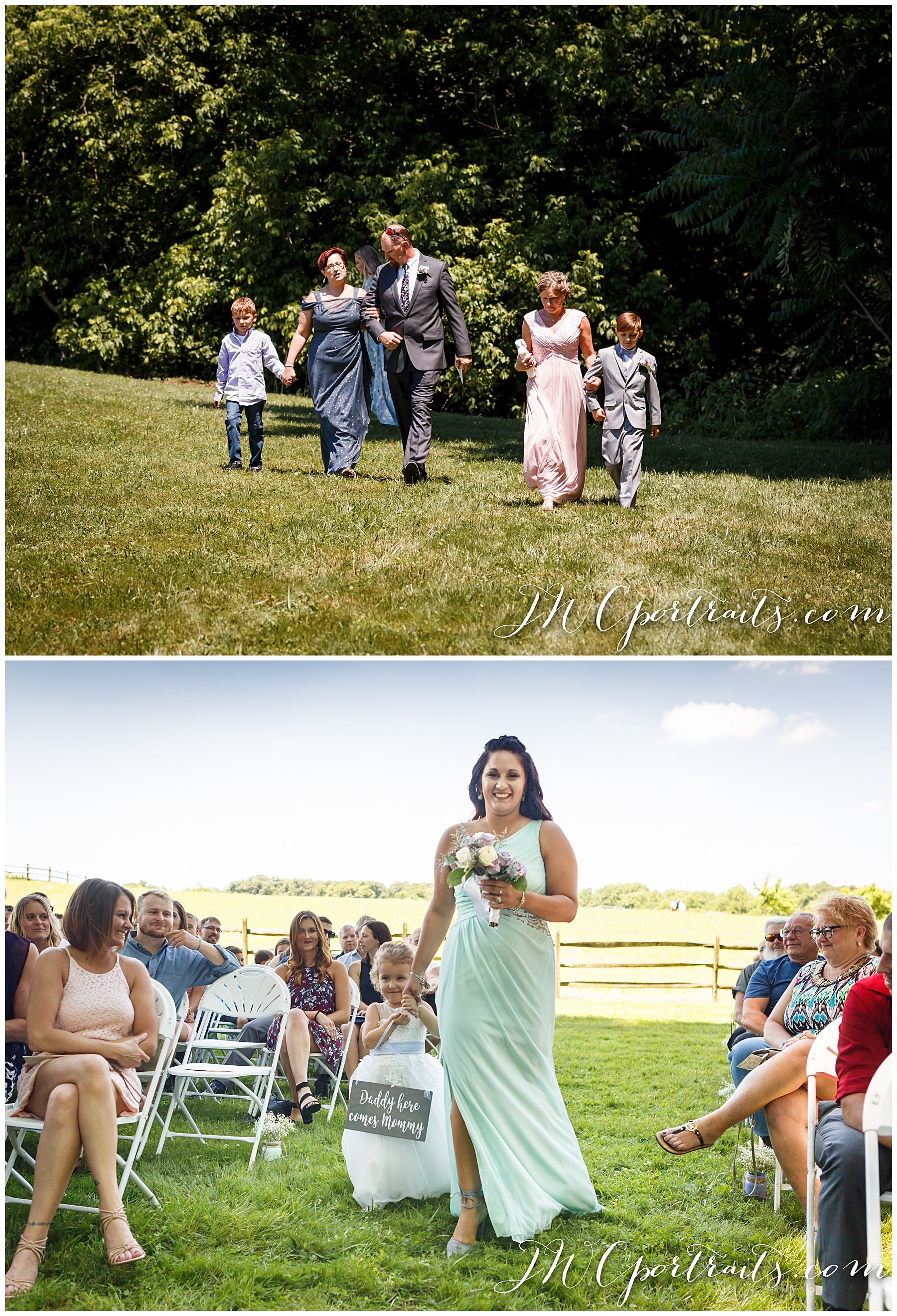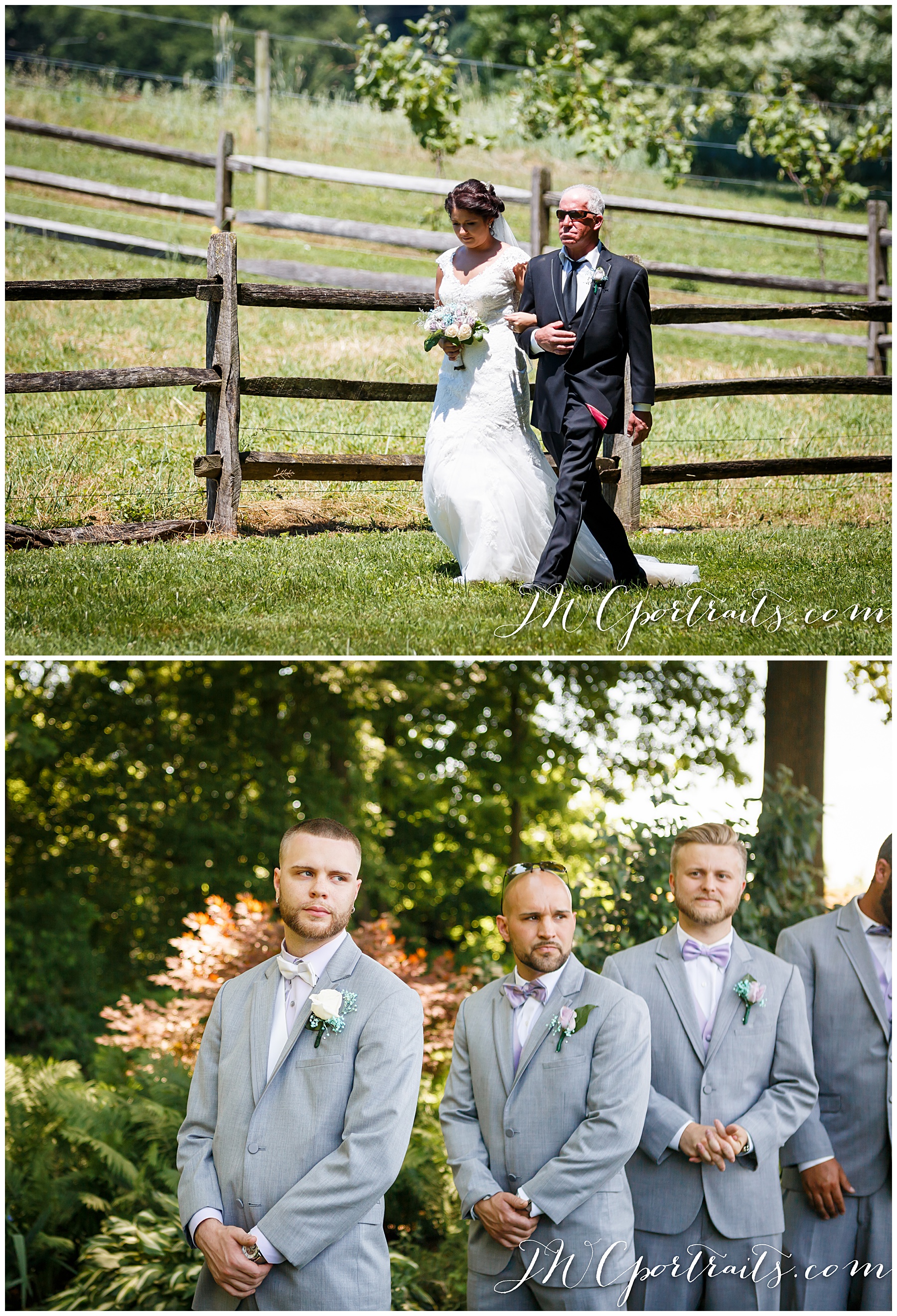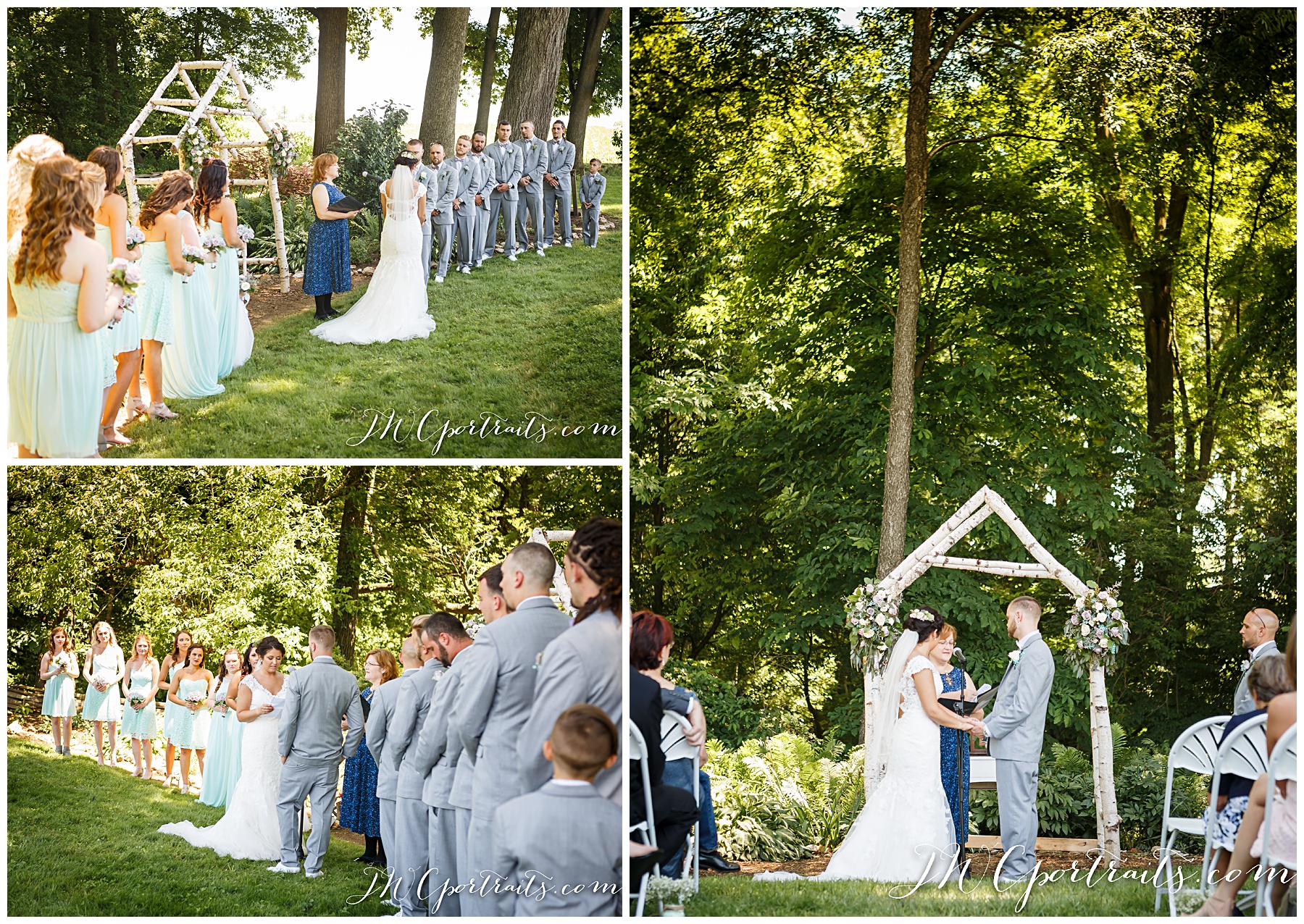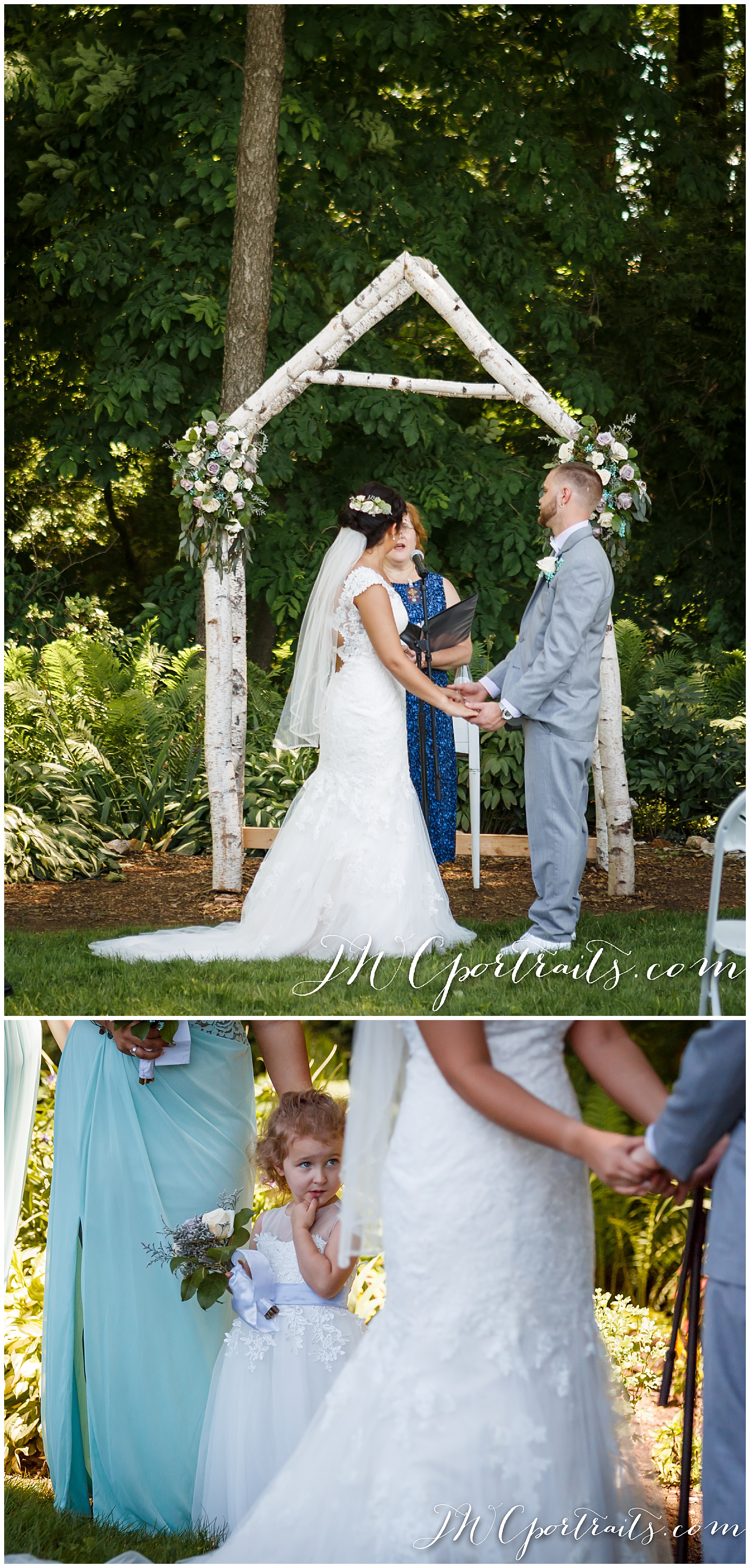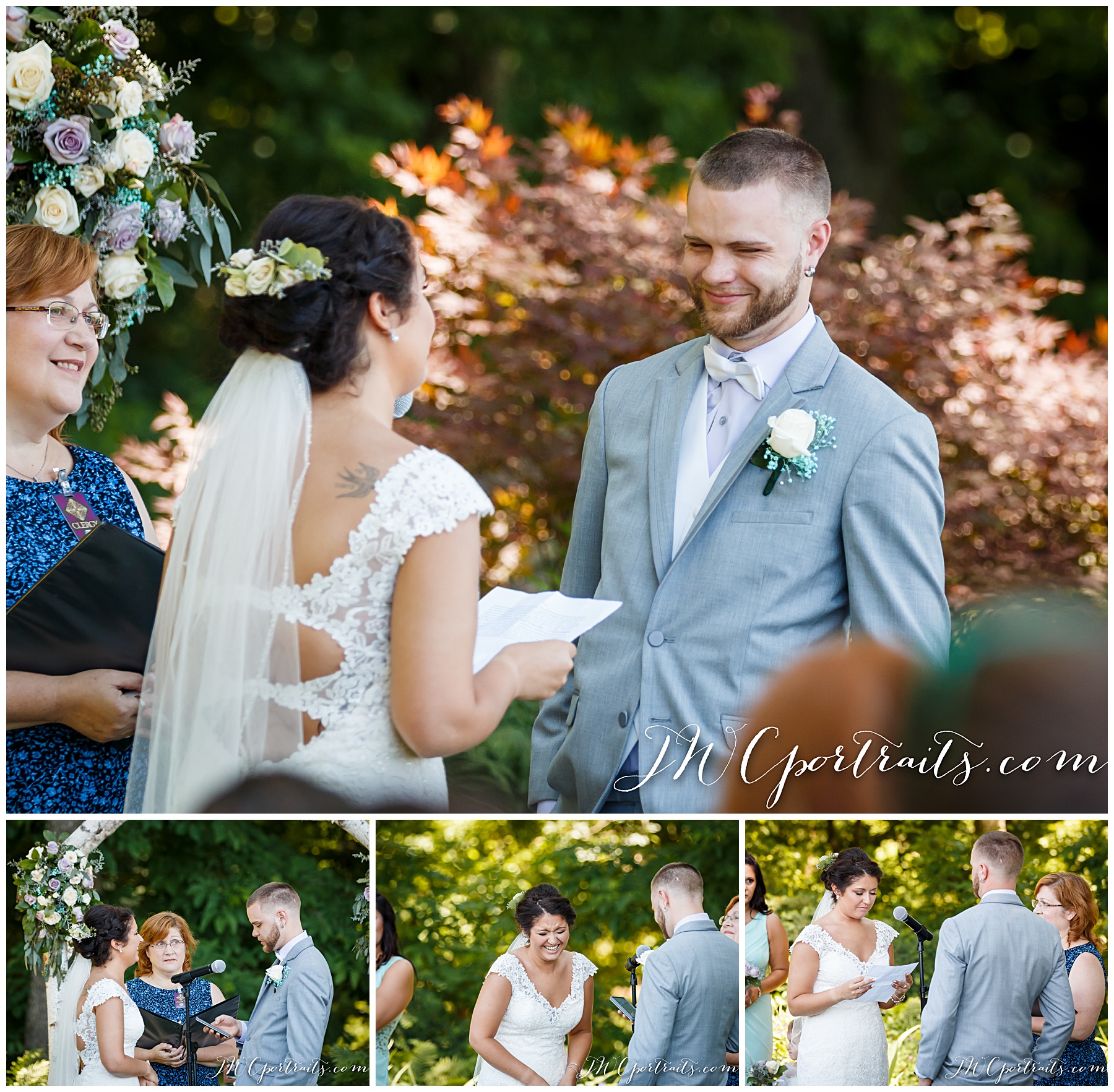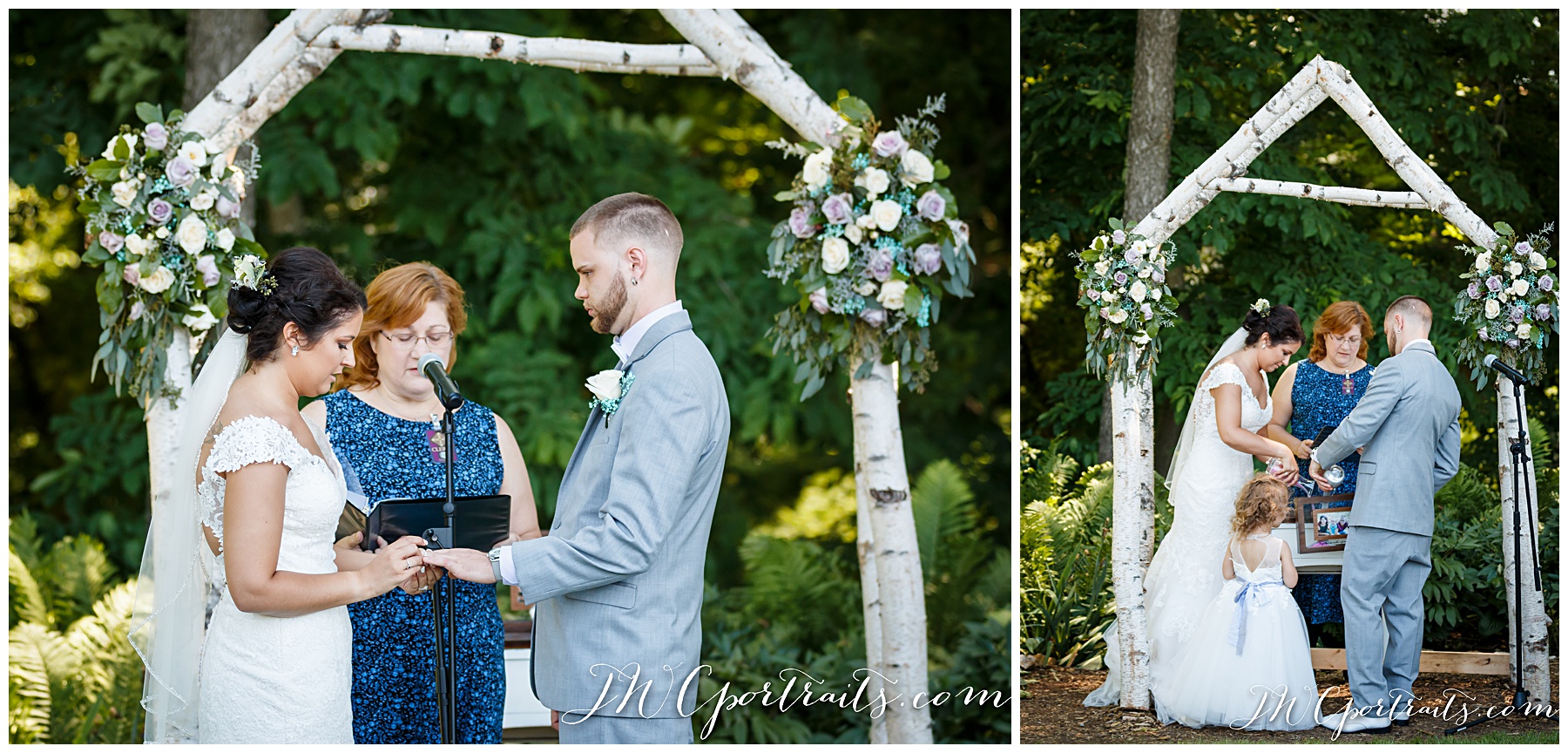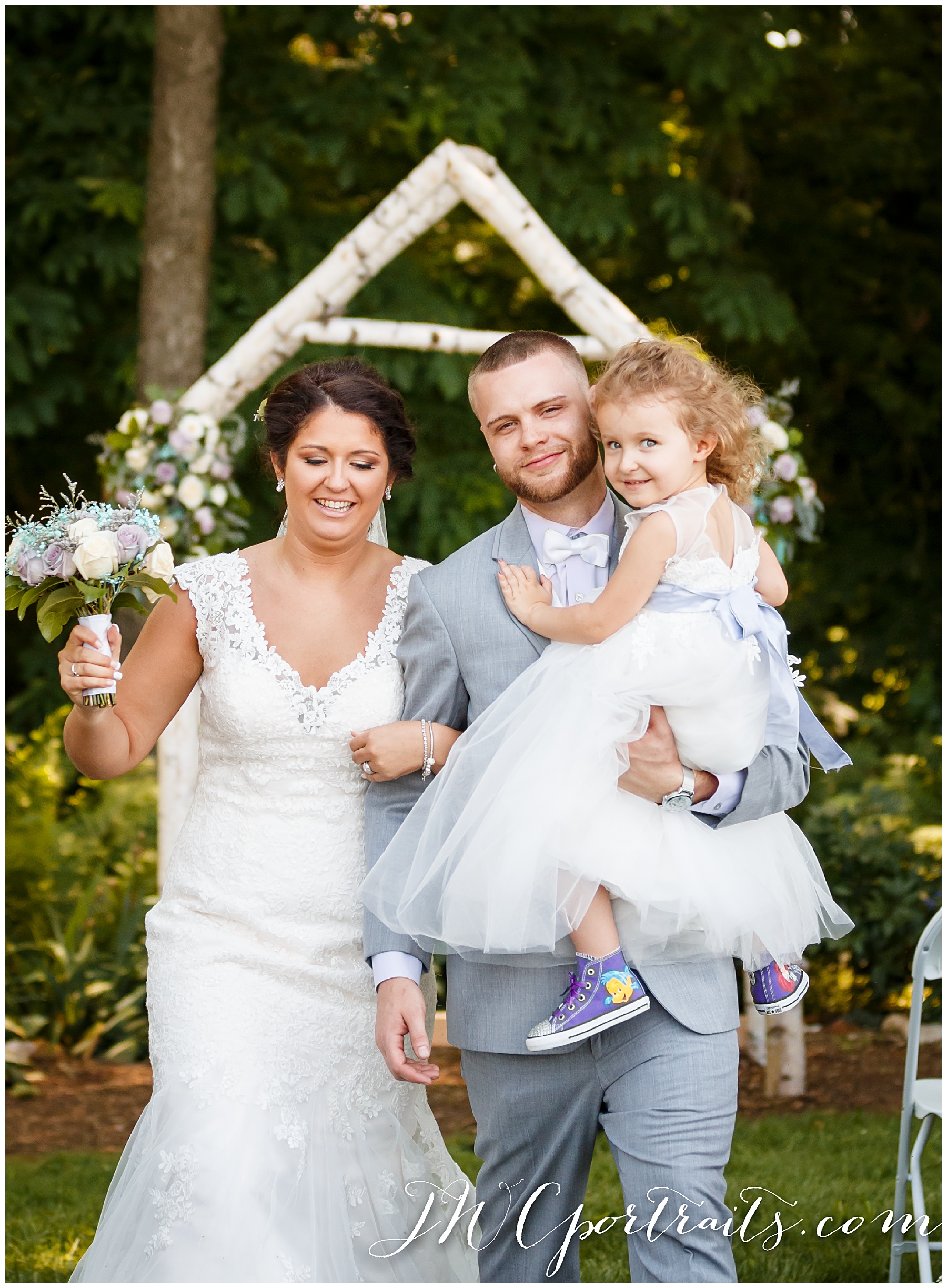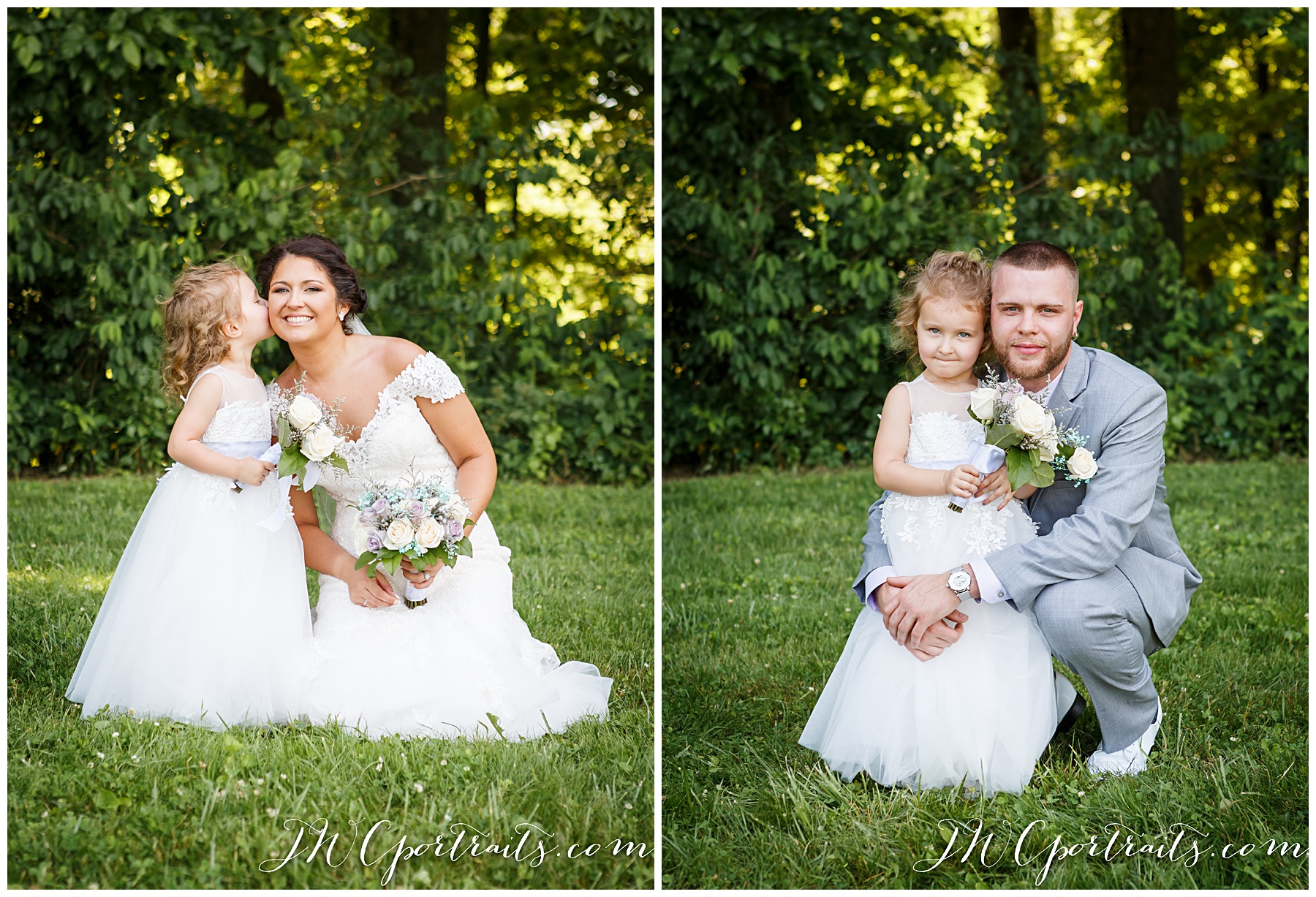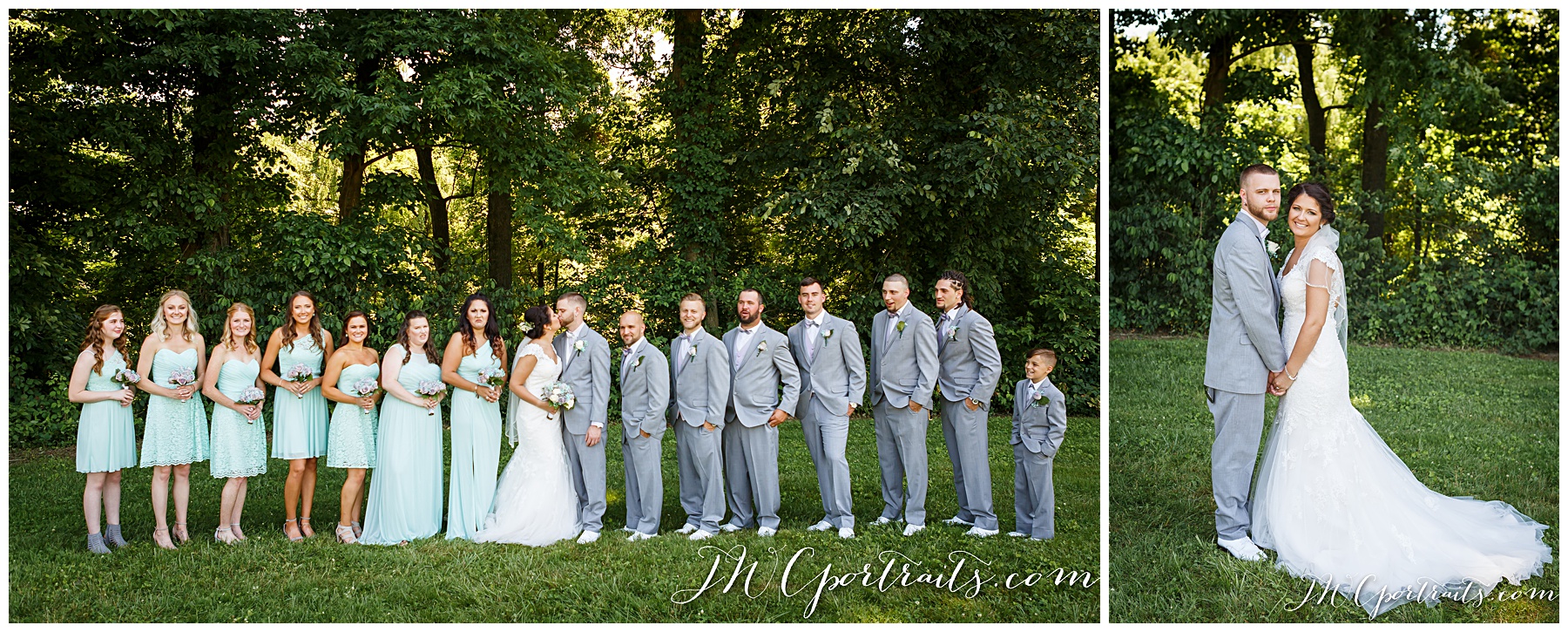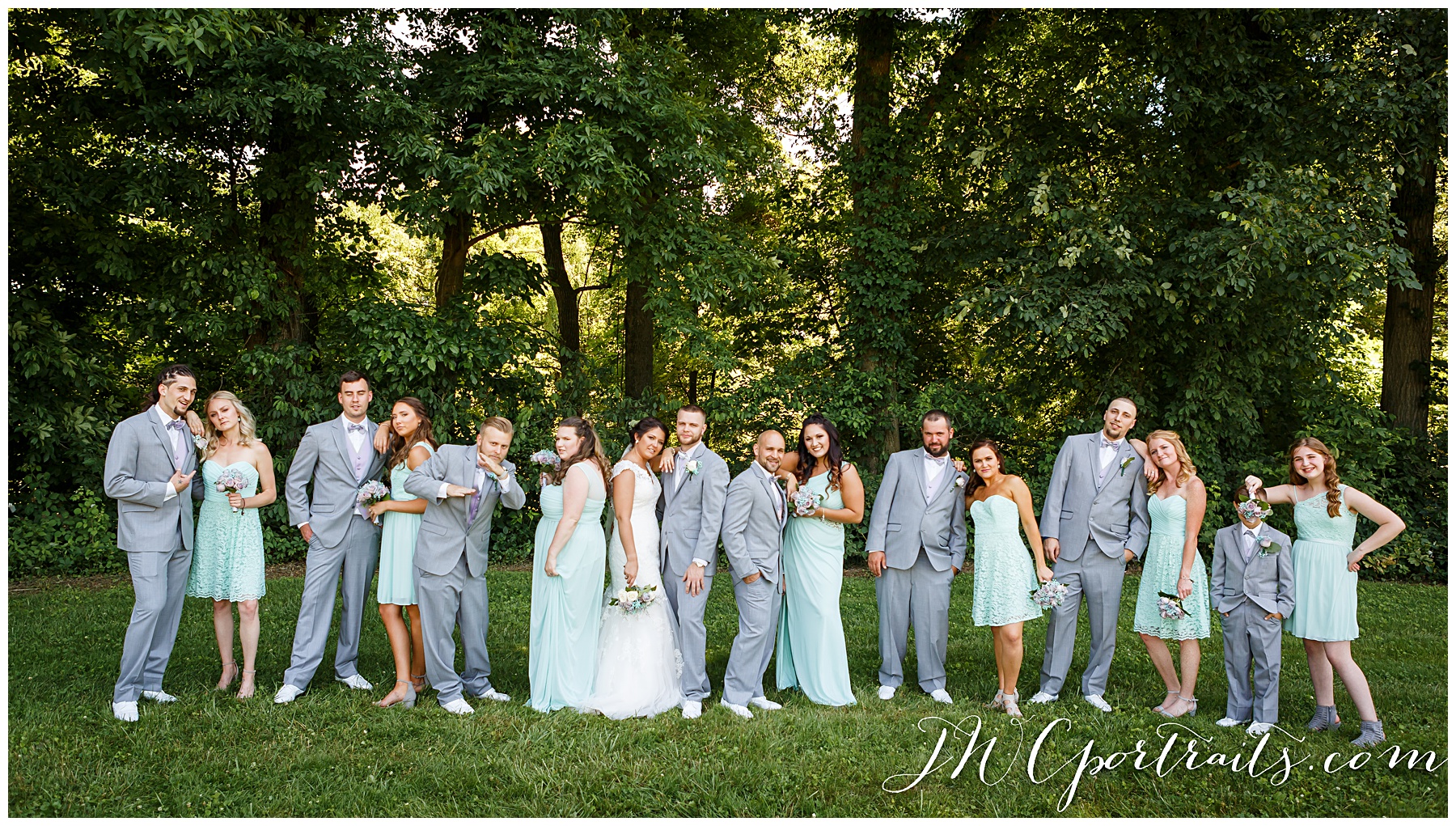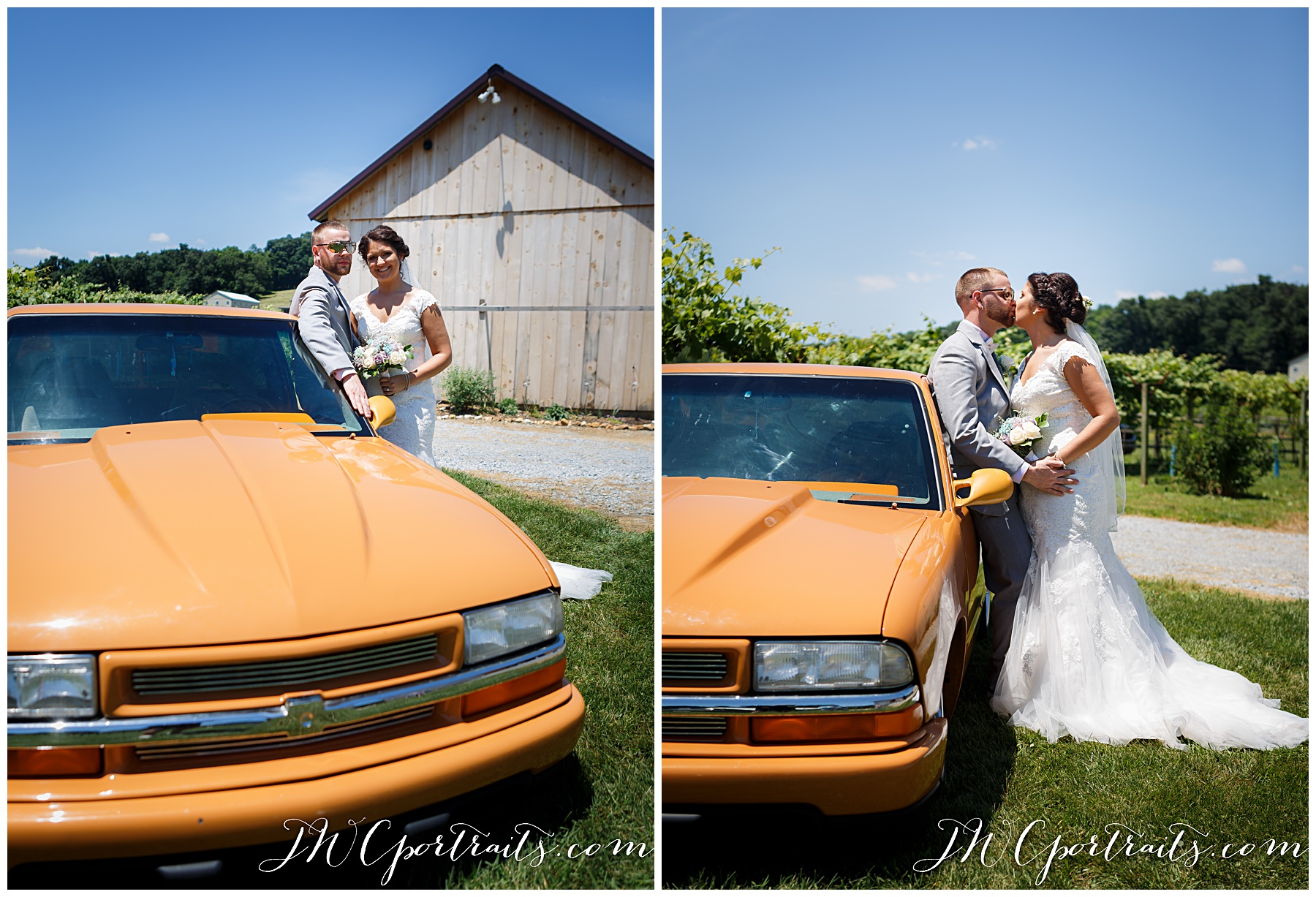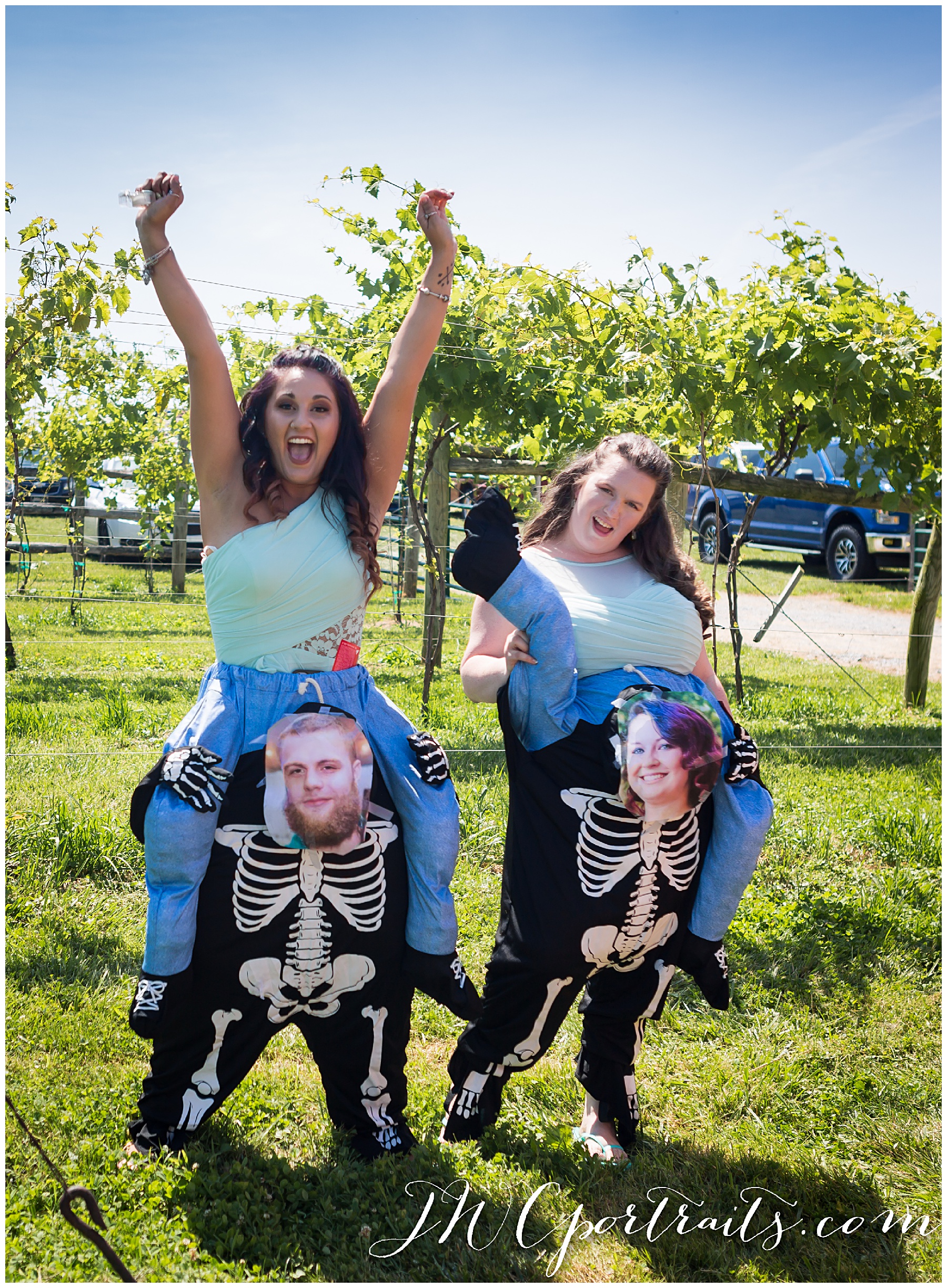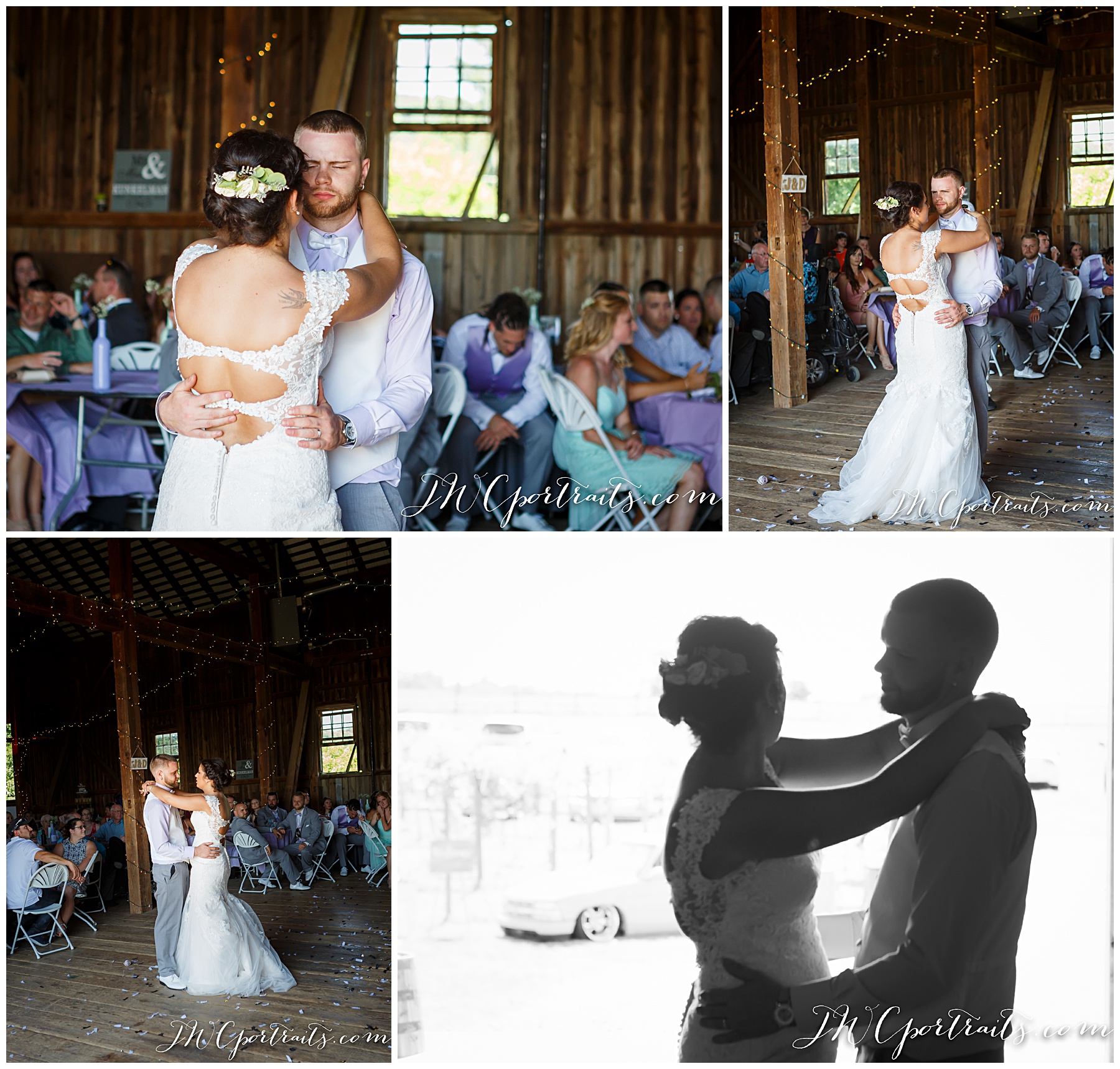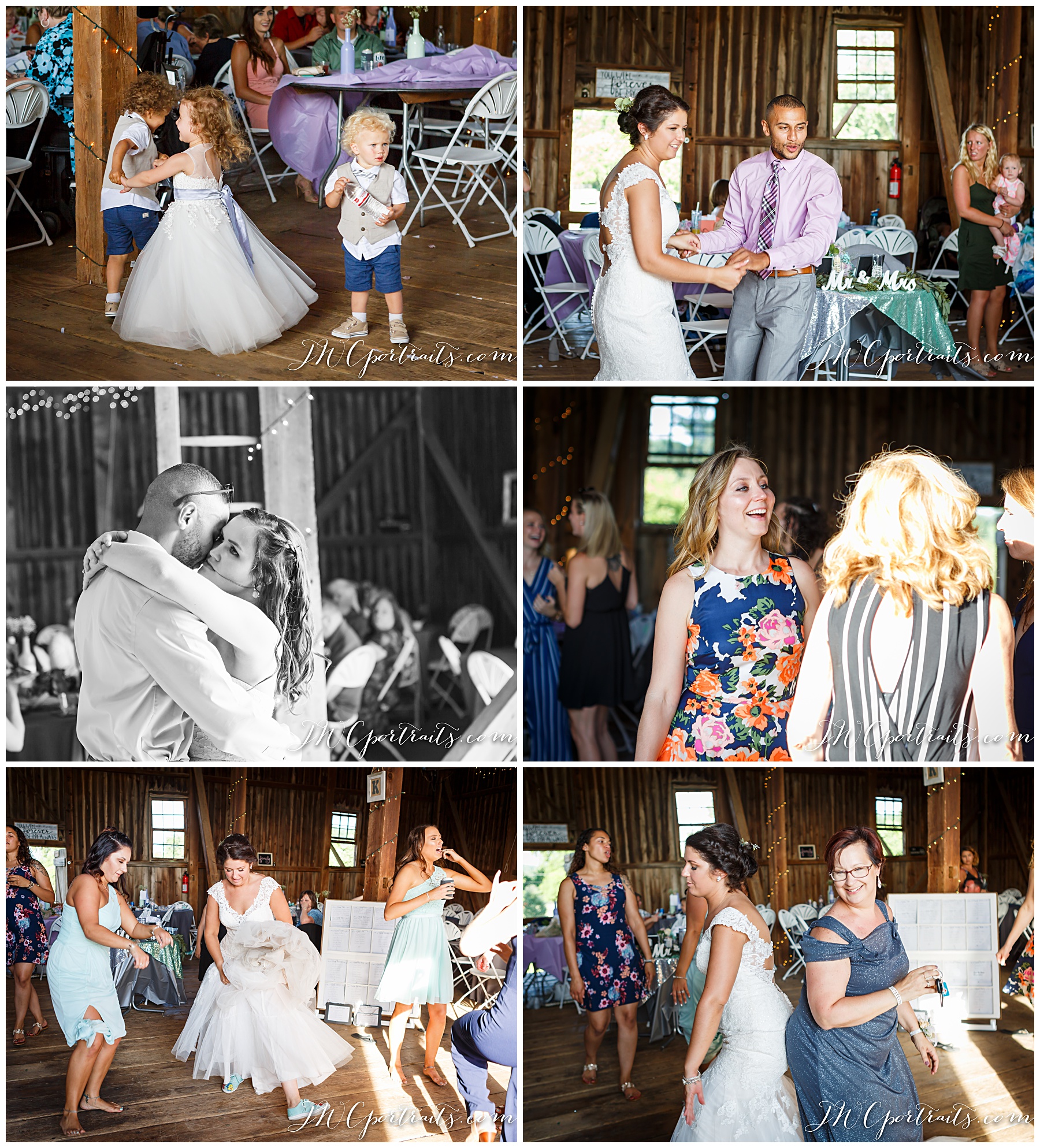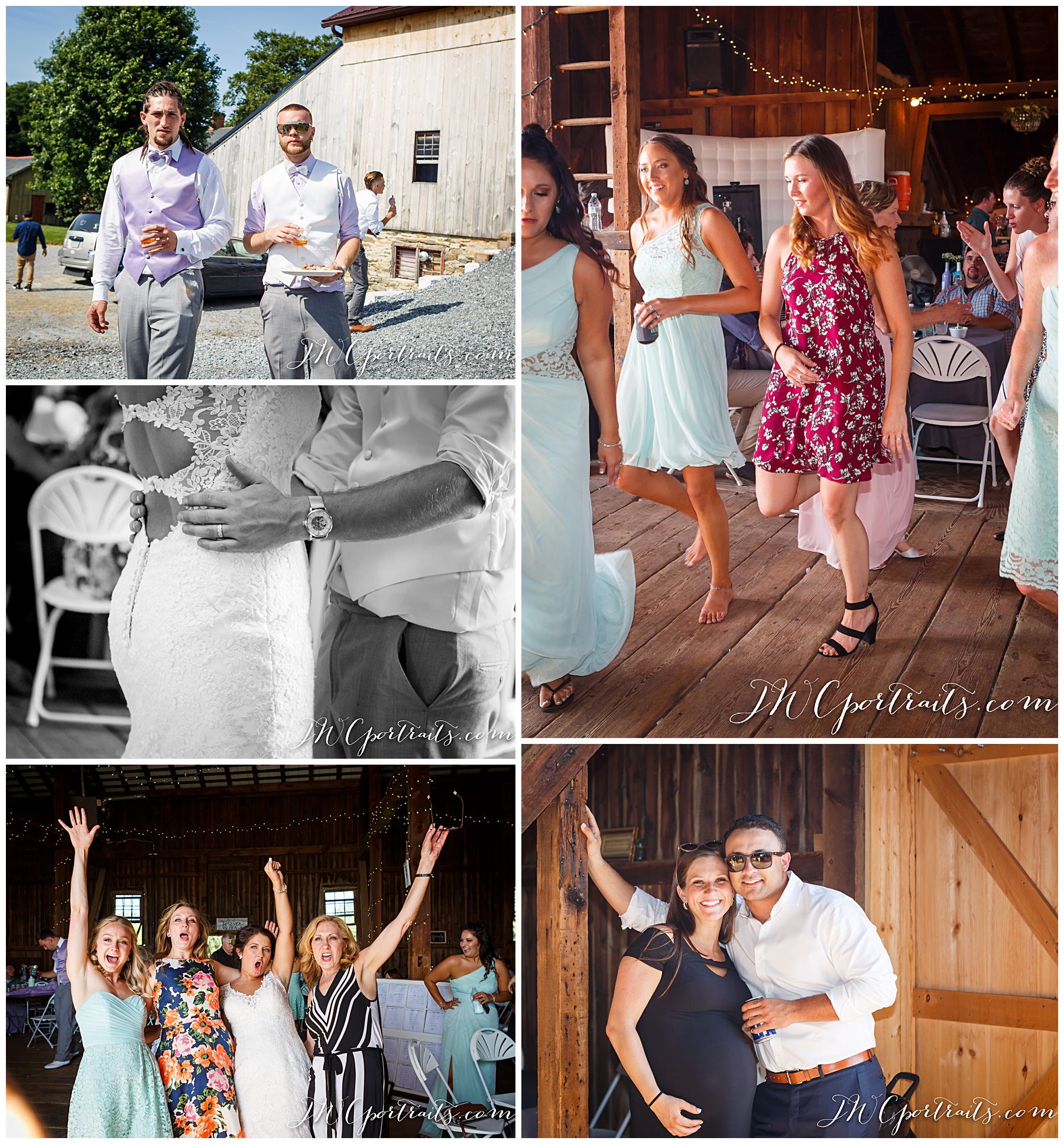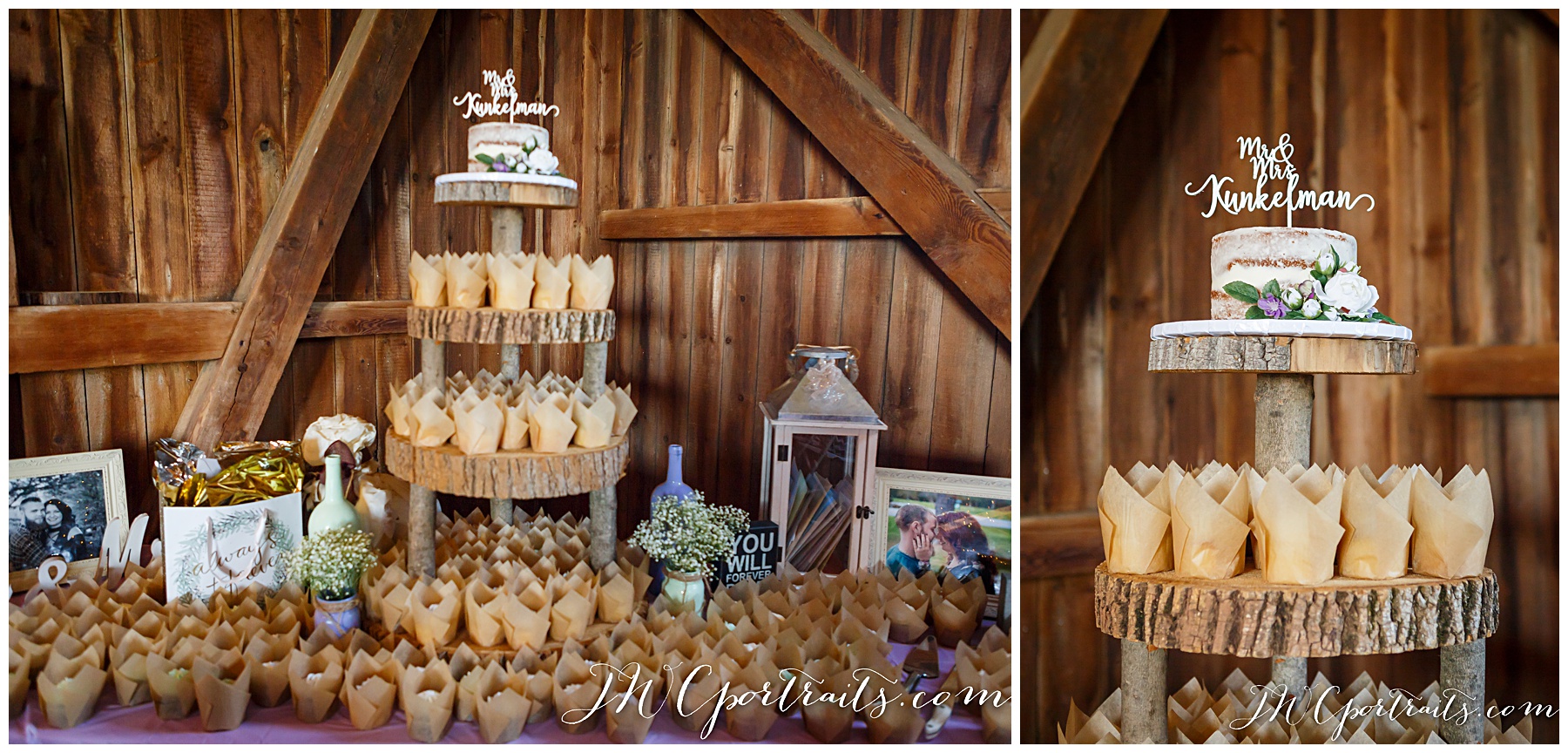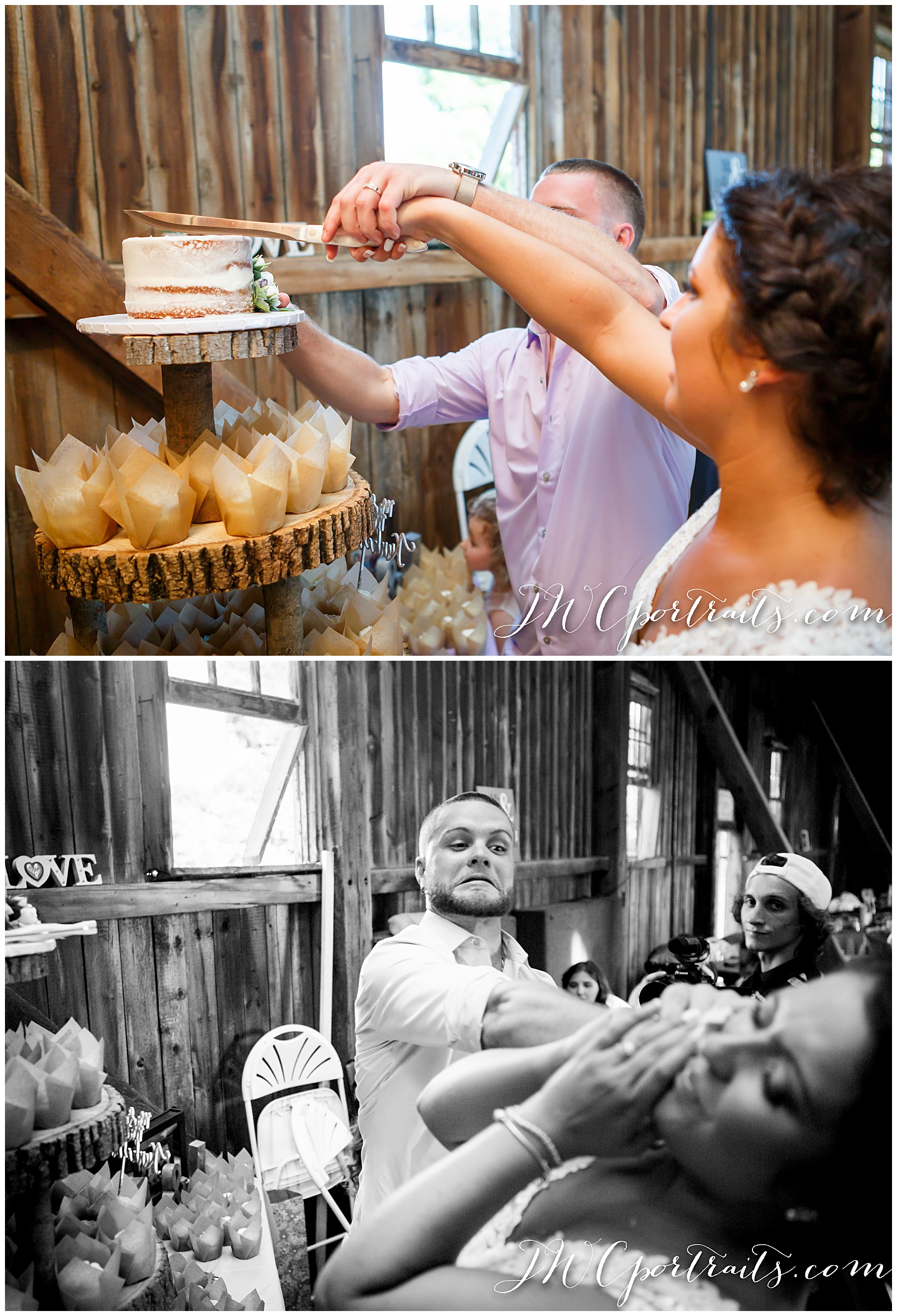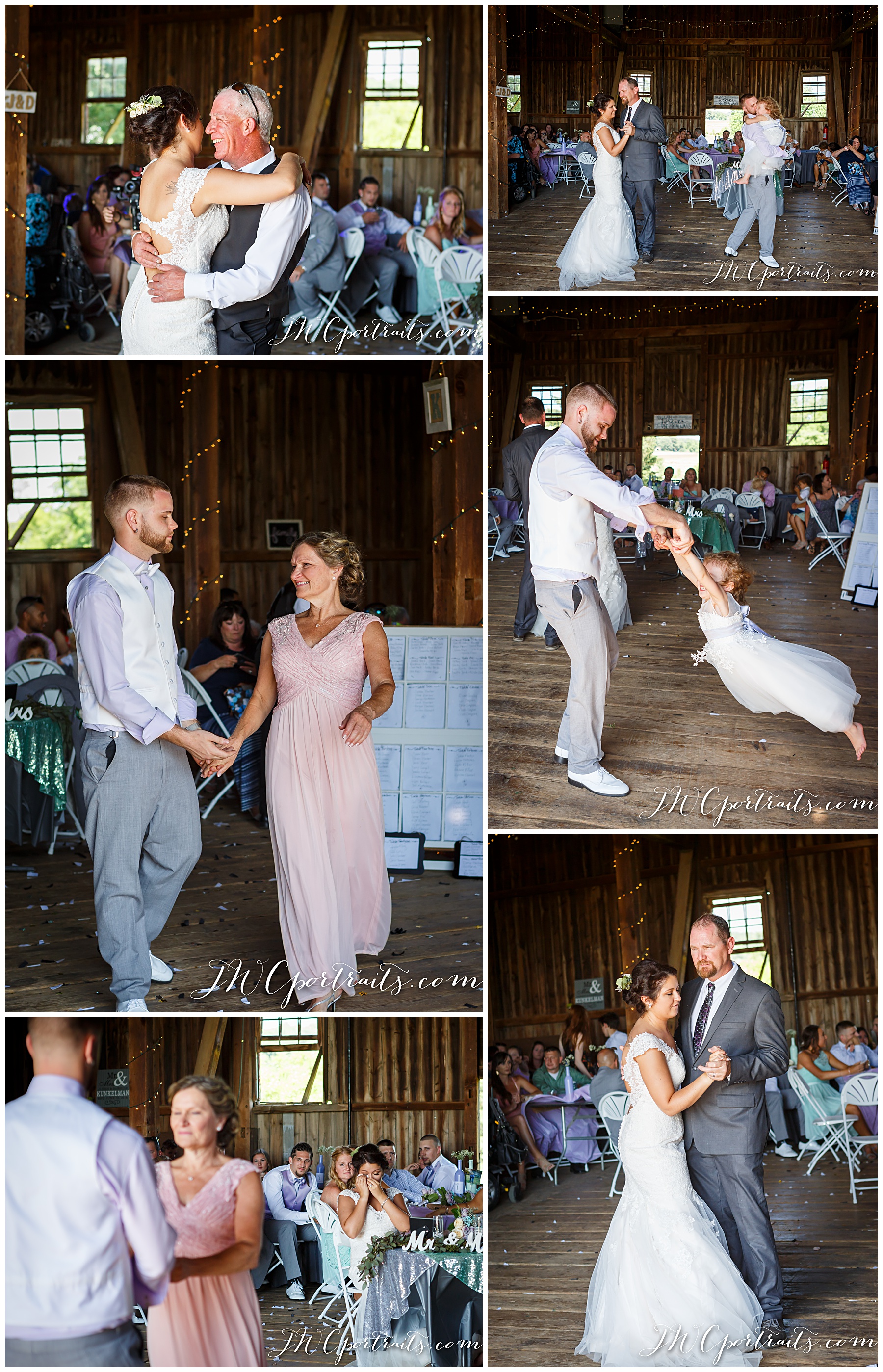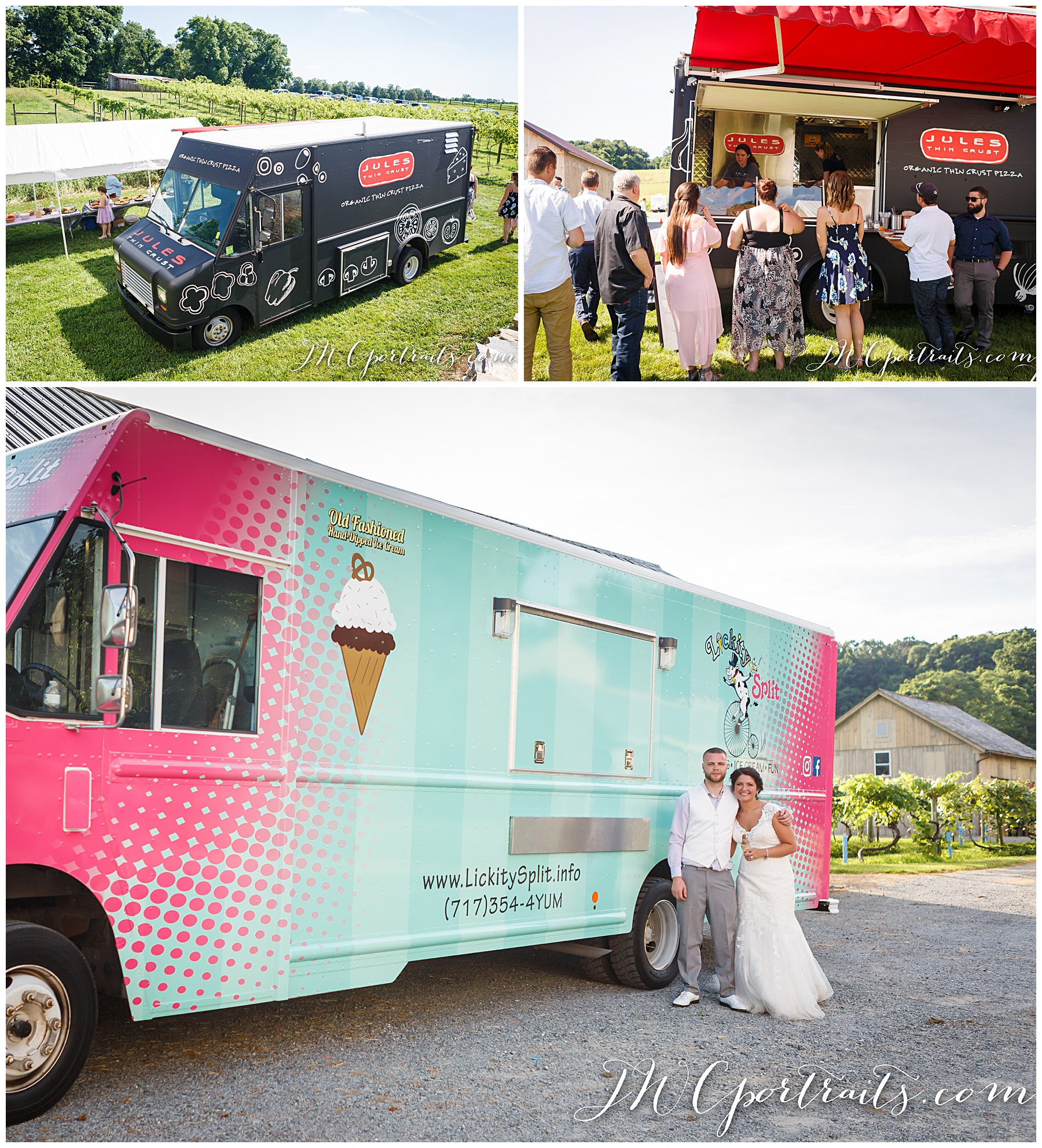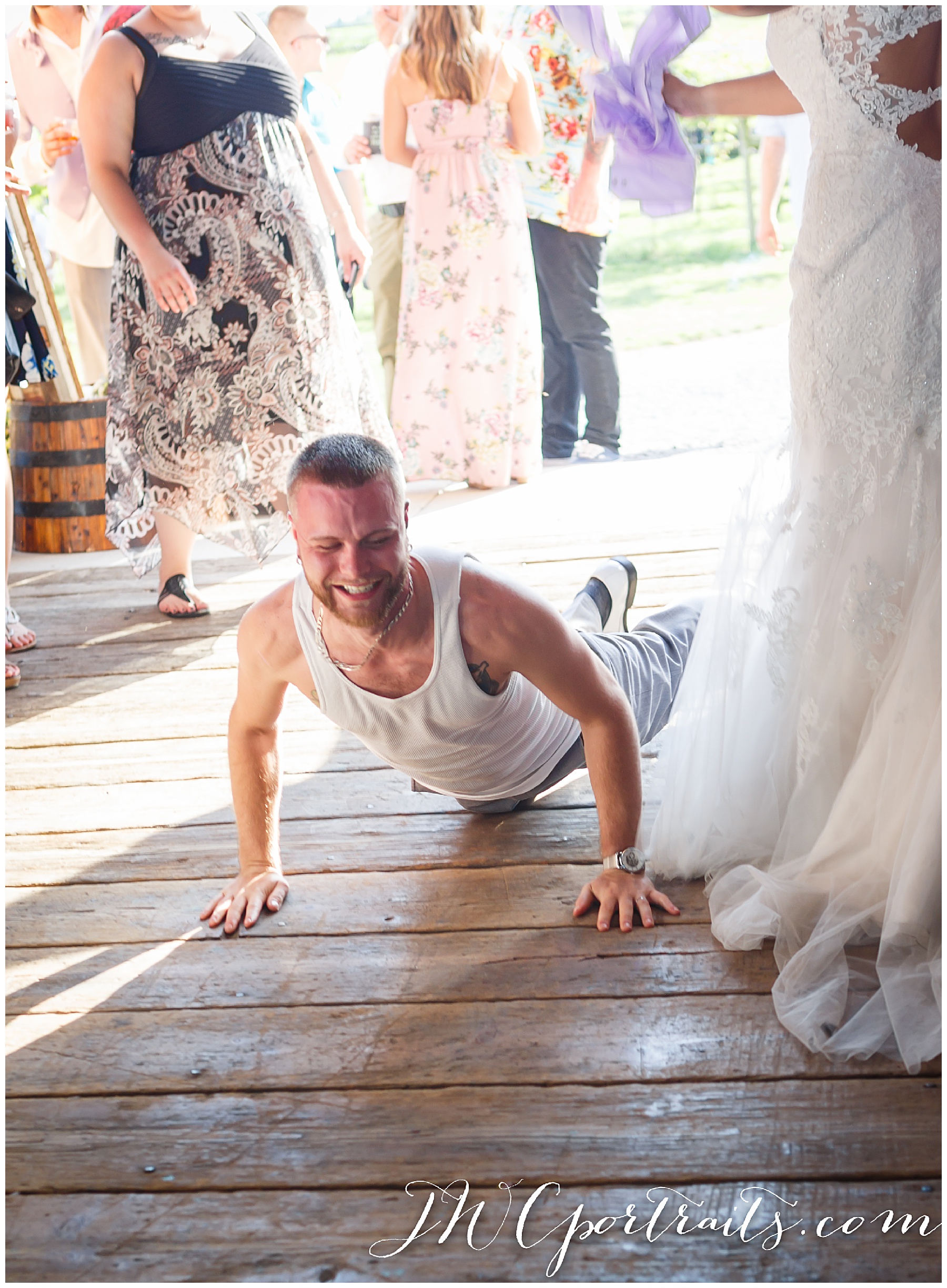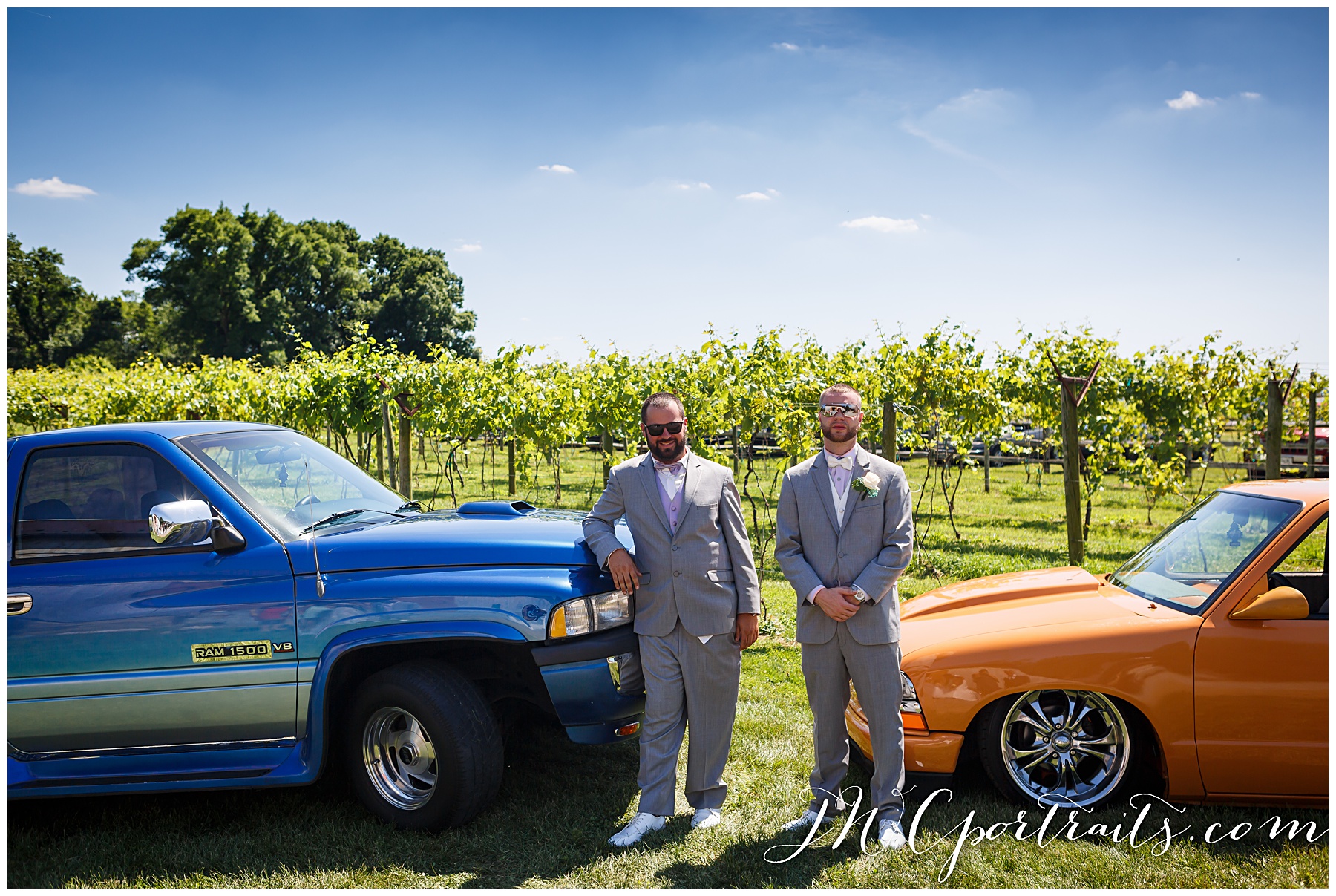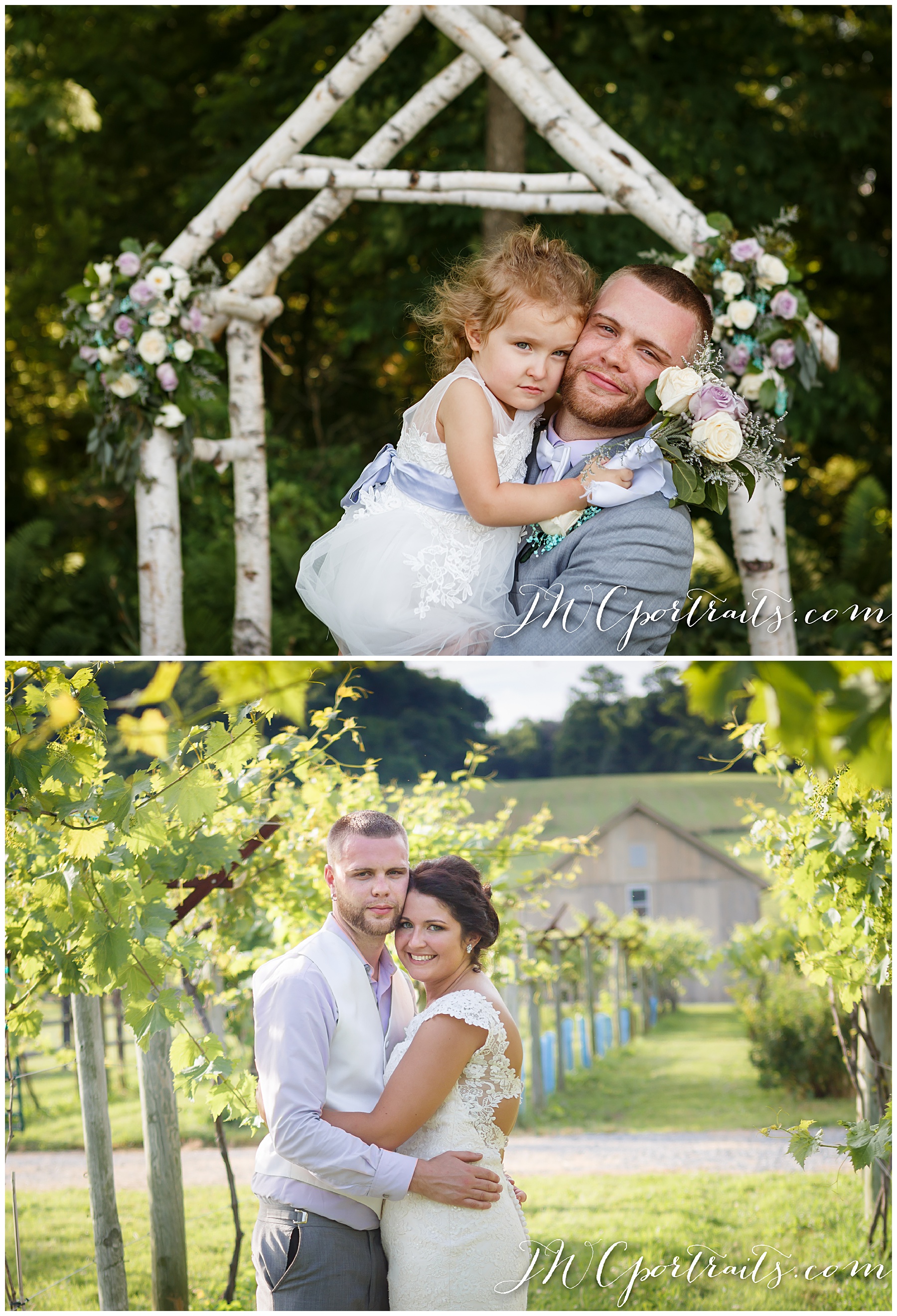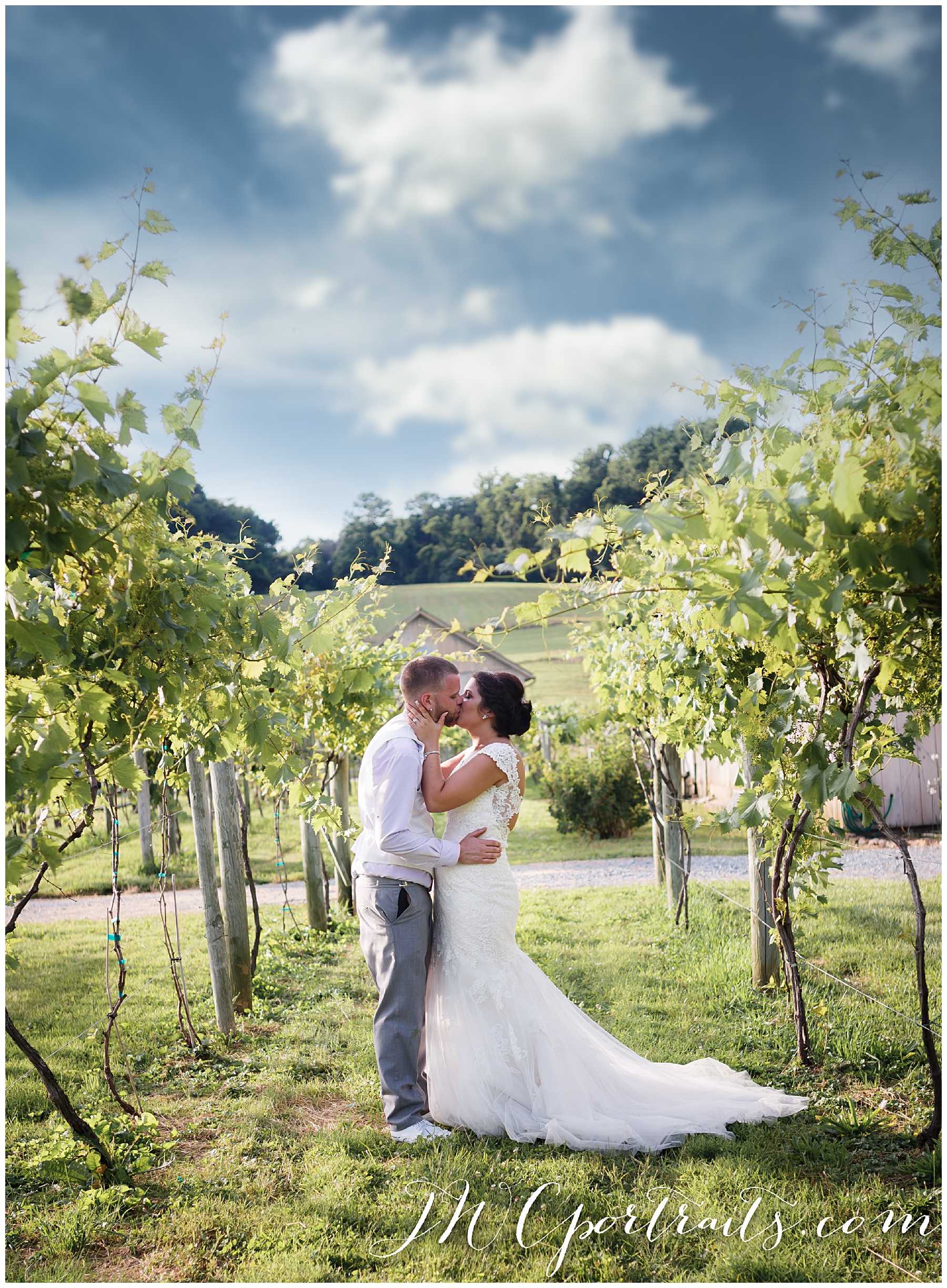 Kunklemans – I hope that you always remember this day and smile!  Wishing you years of love!
Gown – Tiffany's Bridal Boutique
Venue – True Vine Farm
Catering – Jules Thin Crust  &  Lickety Split Ice Cream