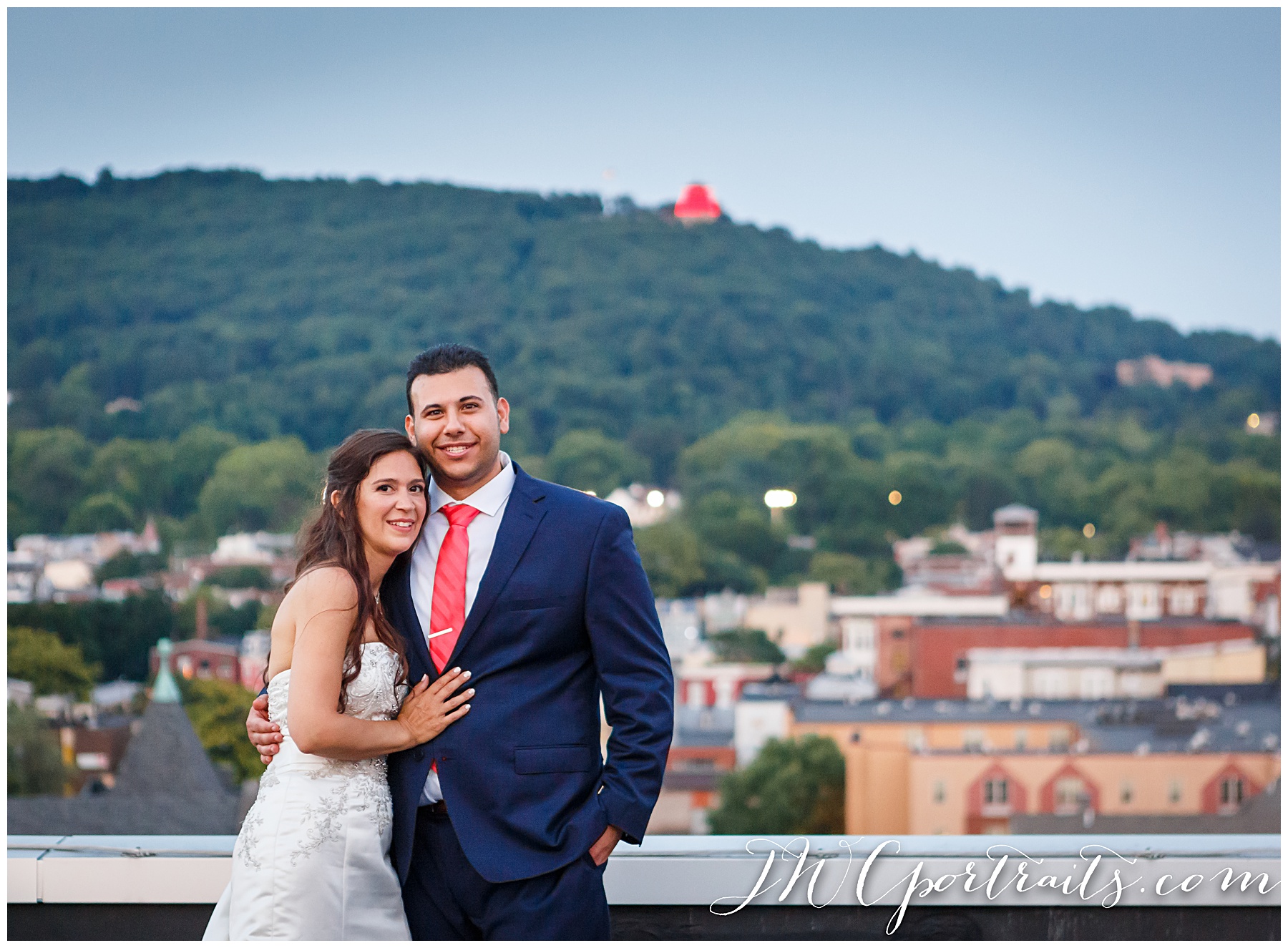 I could not imagine a more perfect day, the sun was shinning and everyone was smiling and laughing. I had never experienced an Arabic wedding before, and if you have not, you need to check it out. The dancing, and love that was demonstrated may have come in only second to the awesomeness of the money flying through the air and the fun had by all.
The navy and coral were perfectly paired, and complimented the venue and the beautiful bridal party. The old beautiful Lutheran Church makes me want to explore Reading a little bit more. As the ceremony began the sweet smiles Tony and Katy exchanged brought such warmth to the ceremony, and the love continued as the family danced outside the church. And then onto the Reading Museum for some pictures but the party could not be held up for to long. At the Double Tree the party began with Arabic music that was loud and vibrant and got everyone to their feet. The throwing of money for the bride and groom was a sight that everyone should encounter, it was amazing. The night continued with love and dancing until sunset when we went to the roof for a few shots with the Pagoda in the distance. It was a wedding that I can't get over how perfect everything was and the new experience of Arabic music and customs continues to make me smile.
Tony & Katy – I love the way you both light up when you're around each other and the way you for each other as a husband and wife. I wish you a lifetime of love and laughter!