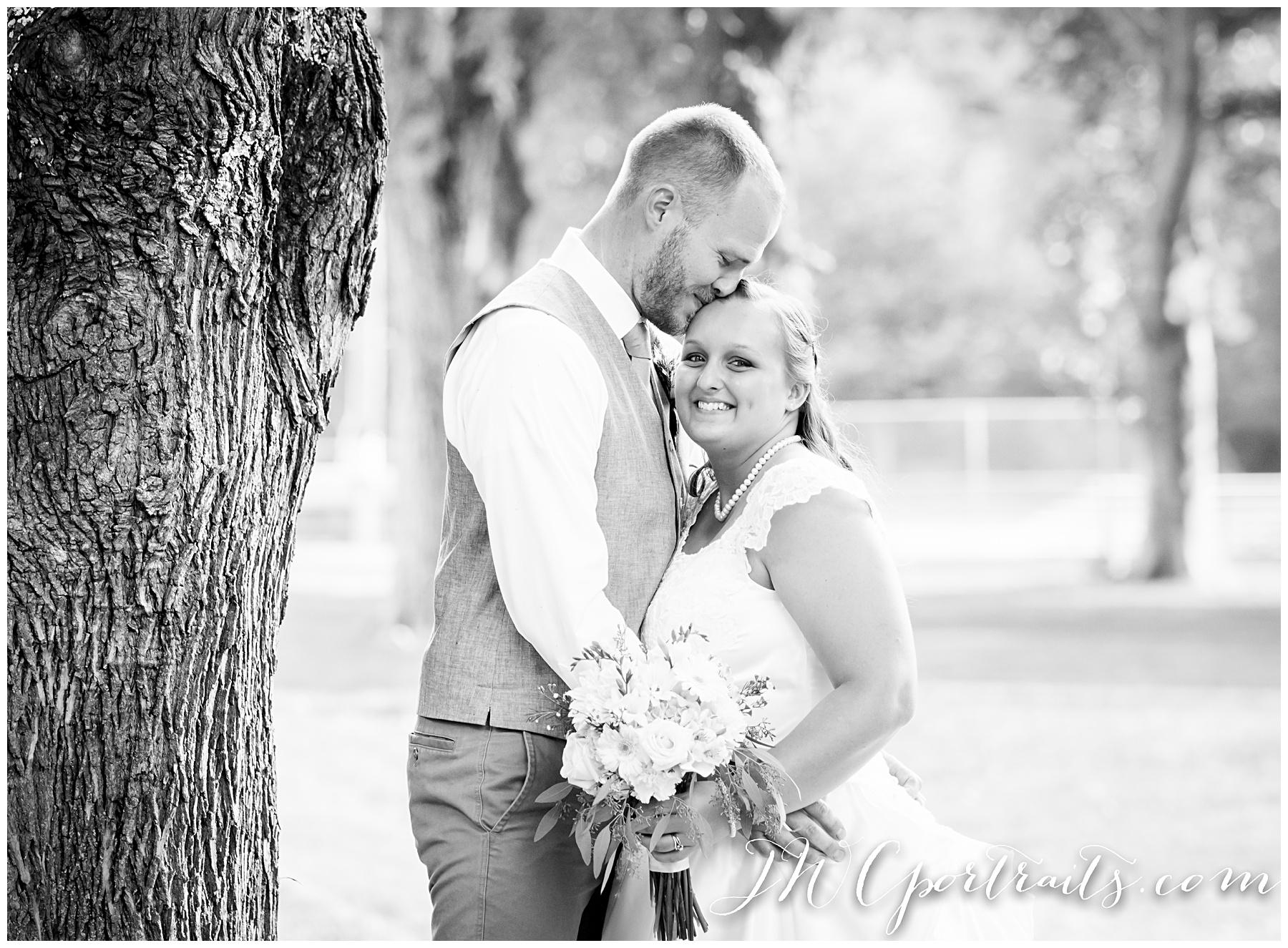 After being asked to photography Dave and Maddie's wedding made me so excited, because I knew it would be so much fun. I had already done his aunt's wedding and his sister's so I knew the family and I knew that laughter would be an essential part of the wedding. However, after meeting Maddie I knew that it would be something special with her shy smile as she glanced at Dave, it was obvious that they were totally in love with each other with their easy going interactions and how they laughed together.
After several days of horrible heat and humidity, mother nature smiled upon us with a light breeze and beautiful sunshine. Every part of Maddie and Dave's wedding were encircle with love, family and lots of laughs. Each detail represented their laid back personality focused on family; Maddie's gown was her mother's that he great-aunt had made the alterations, the bridal party was made up of friends who were family, Dave's grandmother did the flowers and centerpieces, his sister made the cake, I could go on and on but it was so special to see each every member of their family surround them with love and such a special beginning.
As the time grew near for the ceremony to begin everyone was all smiles. Dave's face as Maddie made it down the isle was nothing but smiles. Watching their faces, the glint in their eyes, the smiles on their face, the laughter when they tied a knot that was supposed to be unbreakable … that broke, made it obvious to all the friends and family that had gathered that Dave and Maddie found the one that their soul loves.
Moving to the reception… laughter, laughter and more laughter. The speeches made everyone laugh out loud, and Maddie made sure that she would get the first hit when cutting the cake. And just in case anyone needs someone to get the dancing started, you should invite the best man, Neal, to your wedding. That guy can dance and his snake leg was pretty impressive.
It was the perfect day for Maddie and Dave and I was so honored that I was able to be part of it and capture some of the family, love and laughter. I wish you a lifetime of laughter and love!