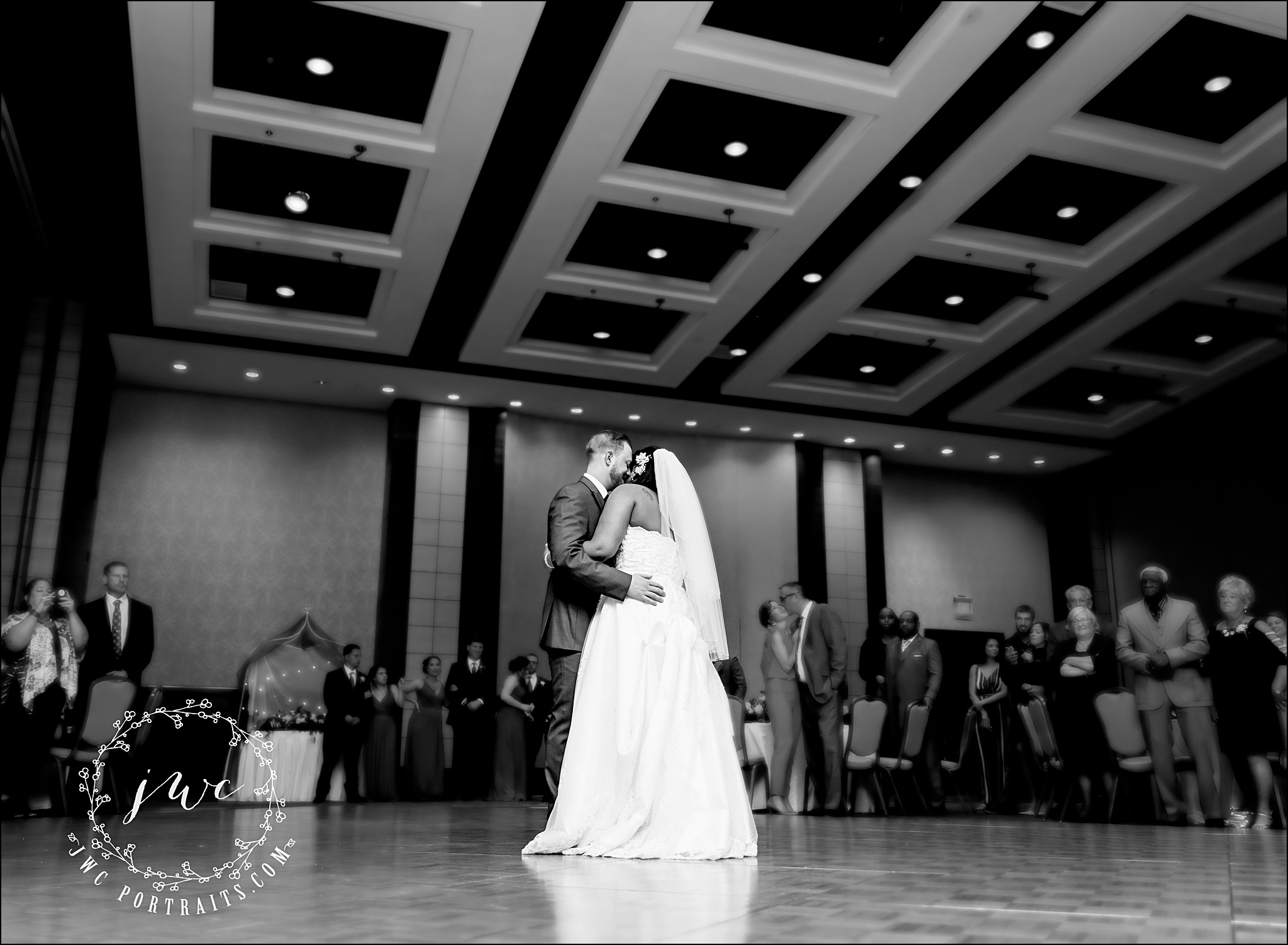 First wedding of 2019 down, and it could not have been better. May the Fourth be with you, and the force is strong with these two were just a few of the cliches enjoyed on a beautiful day of love. The shades of blue that were highlighted from Tiana's perfume to the groomsman's suits to the rose petals on the isle were all perfect accents to an amazing day. As the bride got ready in the bridal suite, looking absolutely stunning, the gentlemen enjoyed some beverages and laughter. Everyone was smiling and laughing and there was never a question of nervousness or hesitation and as the Pastor pointed out in the service, these two love birds were meant to be and it was obvious to anyone willing to take notice.
The couple wrote their own vows, which may have included a few too many Eagle's references for my liking (not an Eagles fan here) but it was obvious that they not only knew what each had in their heart but what they would share in the future. I was touched that Tiana has so many men in her life that love her, as she was walked down the isle by both of her fathers, they were all smiles when they saw her. And more than a few tears of joy were shed as Tiana walked down the isle to the man of her dreams. The reception was full of dancing and laughter, and a little nerdiness (that I loved). It was a magical night, but it was only the beginning of a magical life these two will share.
Tiana & Doug – Thank you for the wonderful opportunity to be part of your big day, please enjoy a few of my favorite shots!  I wish you a life time of kisses goodnight and I love yous in the morning.