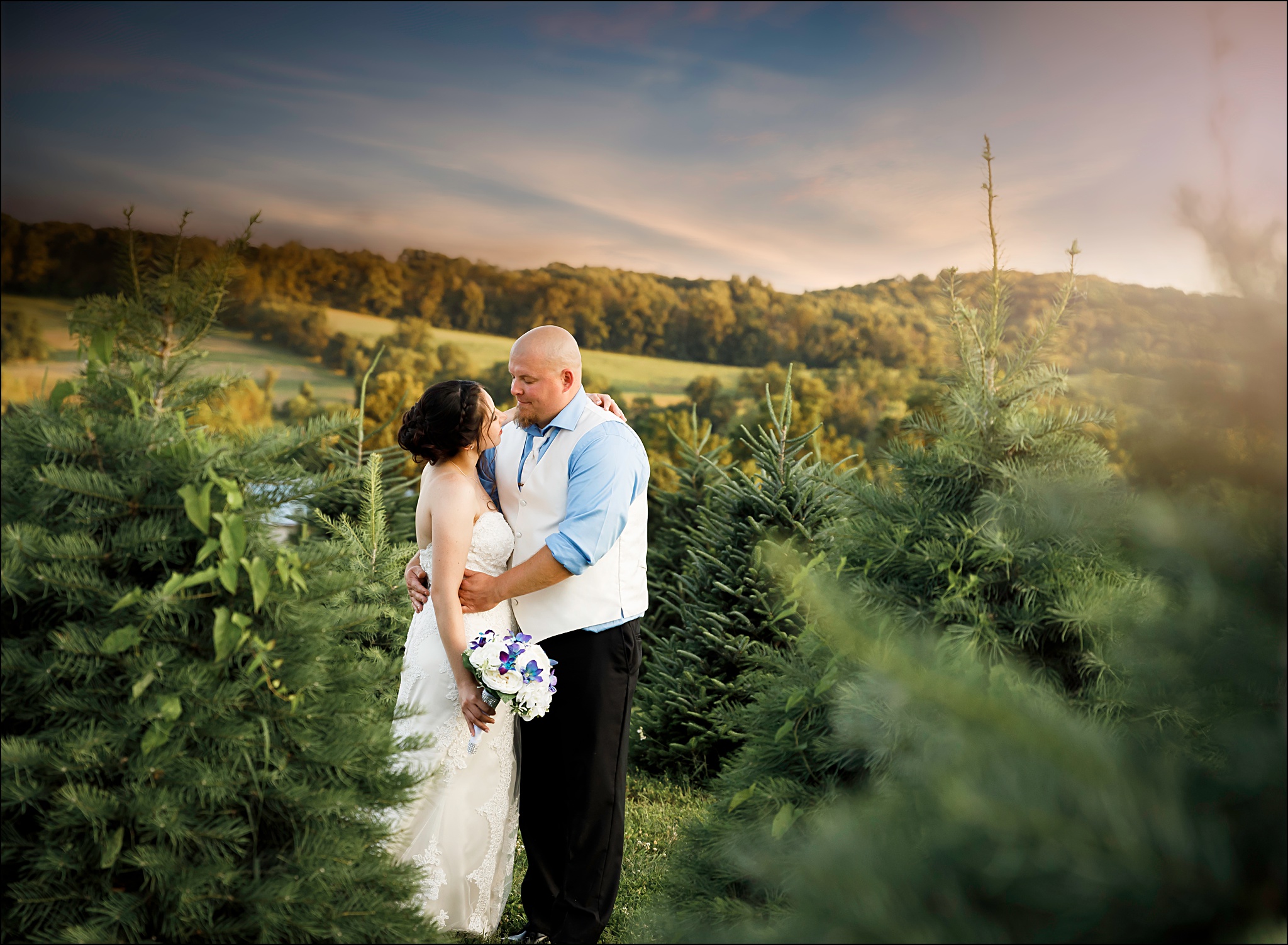 The first weekend of the summer was magical. Reinhart's Tree Farm was a beautiful setting for Maria and Chris to have the perfect day.
Maria and Chris are the type of people that as soon as you meet them you feel like family. The family that surrounded Maria and Chris on their wedding day brought love and plenty of laughter. The day was perfectly planned from the emotional first looks to the ceremony to the beautiful sunset walk through the trees to all the details – Maria received a beautiful necklace from her sister and Chris wore a tie clip that was his grandfathers and they made sure to honor those who could not be there today with pictures and memories being shared in speeches and with stories being told.
The sweet smiles, the tender embraces and the love Chris and Maria shares makes me believe that the wish of Chris's mother will come true – that they will have a love and a marriage like she has with Chris's father.
Maria and Chris – Thank you so much for the wonderful opportunity to capture your perfect day and I would be amiss if I also didn't thank you for the laughs. You are amazing! Please enjoy some of my favorites and I wish you a lifetime of love and laughter