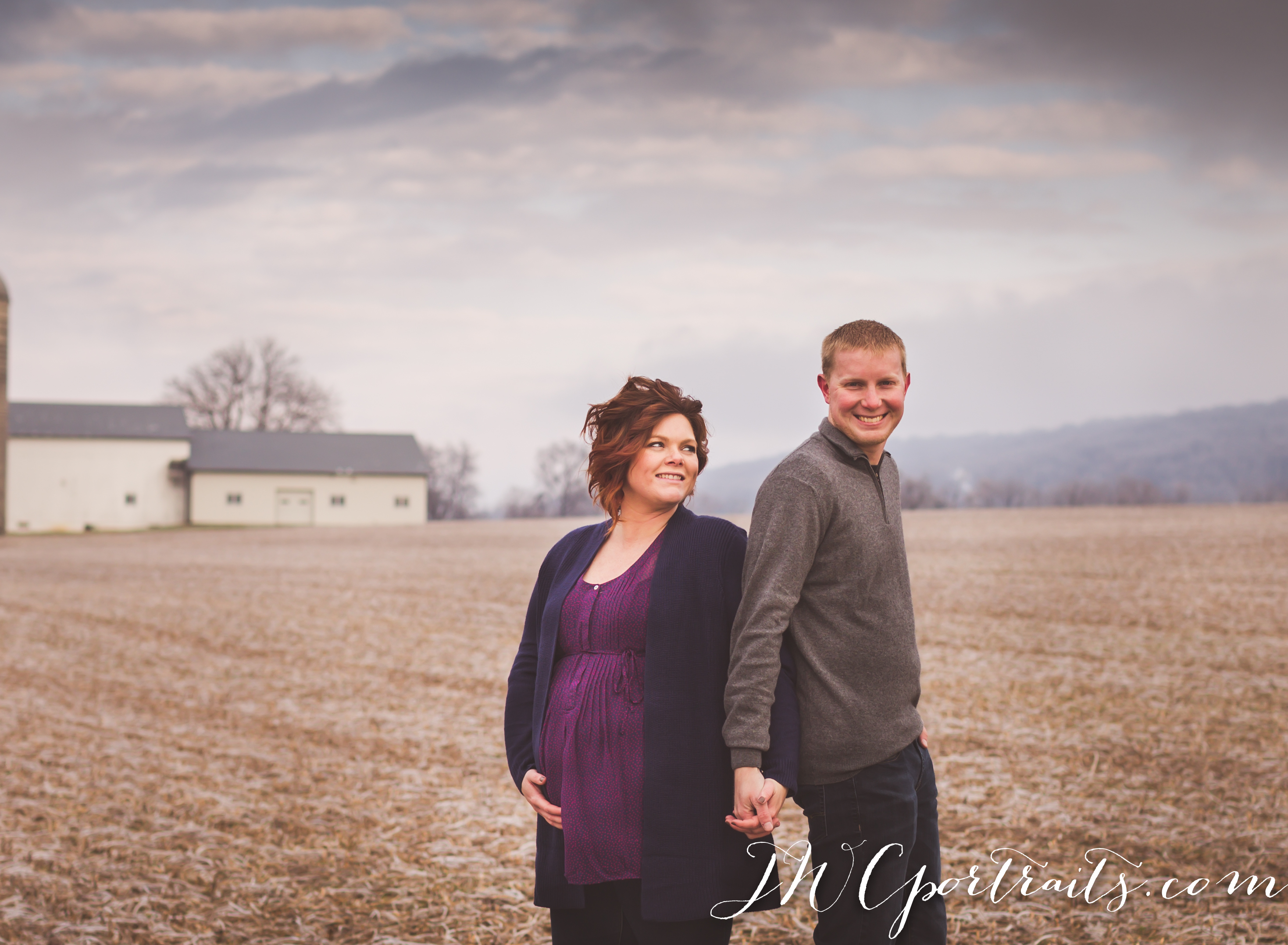 After losing touch for years, Sarah contacted me about 2 years ago to do a family session, I was so excited to learn that she was moving back to the area and that she was rockin' life.  Then I was contacted by Sarah's future sister-in-law to photograph their engagement photos, I have been so honored to capture so much with this family.
But back to Sarah and Kevin.  We met on possibly the worst day of the winter so far, we had to move the session to the afternoon because the morning had freezing rain and was so cold.  Moving the session to a Sarah's family friend's farm was a god sent.  The scenery was amazing with just a touch of ice still on the trees and grass and the barn gave us some protection from the wind and Kevin could get a little warm.  Sarah added to the beauty we were surrounded with, as her baby bump had just dropped and her impending motherhood made her glow.  Watching Sarah beam as she talked about her little man, Finn was a truly magical.  What was even more touching was the way that Kevin looked at Sarah, there is so much love.  Finn is loved beyond words.  His grandmother made sure that his nursery is complete and they are now just waiting on his arrival.   I am so excited to watch Sarah grow into her new role as a mother, just like everything else she has ever put her mind to, she will rock it!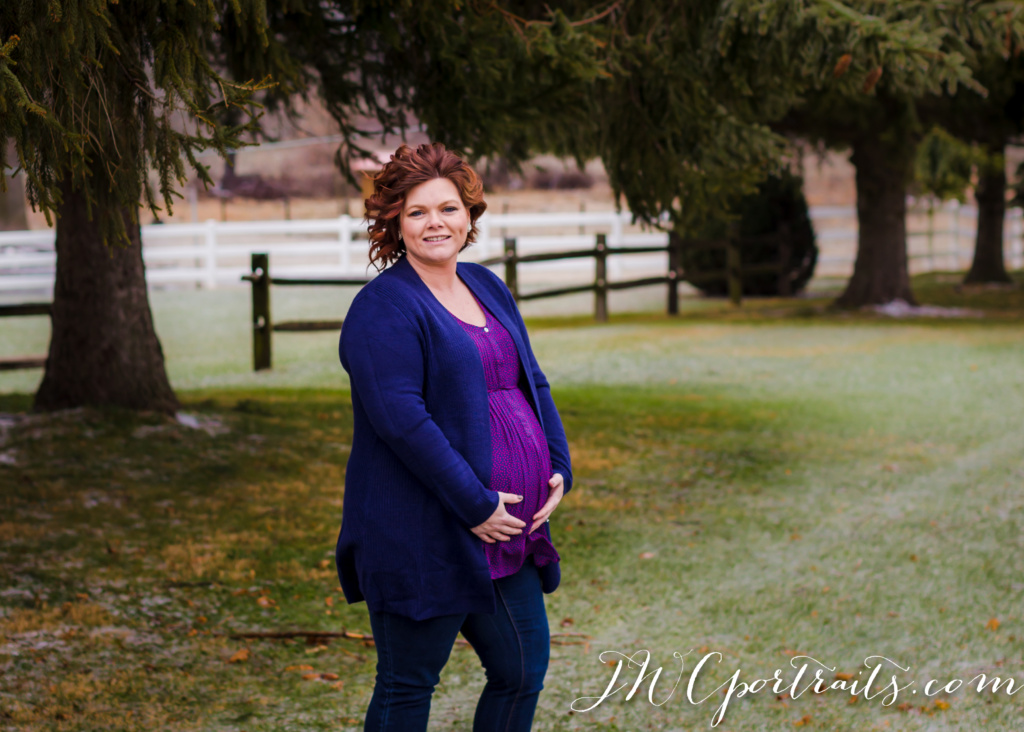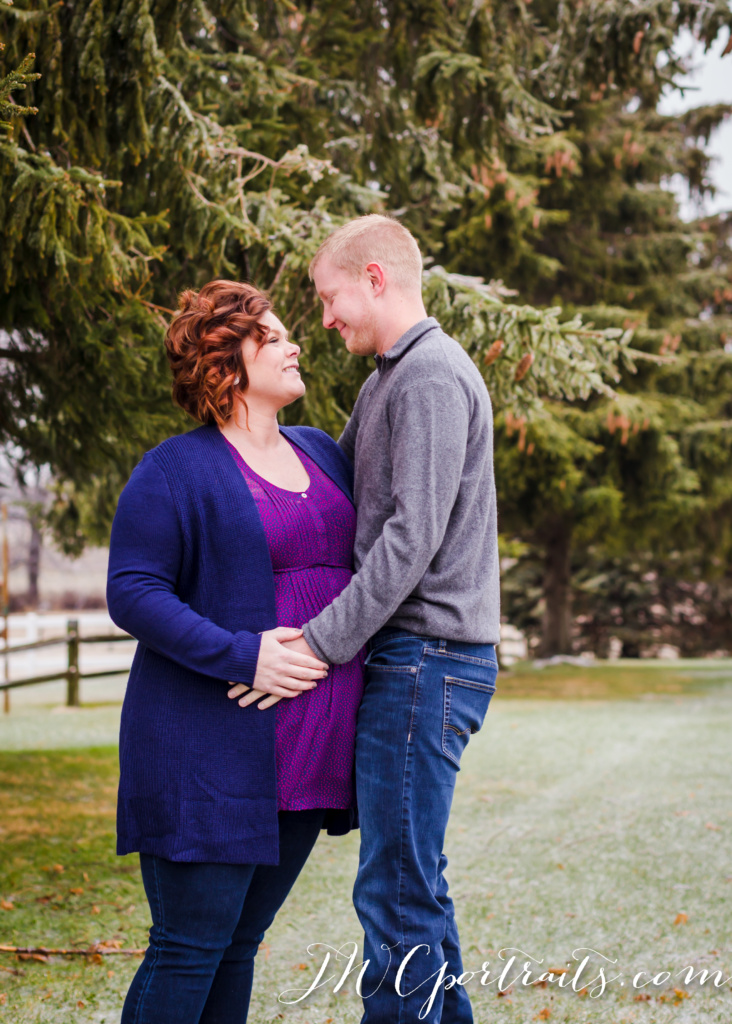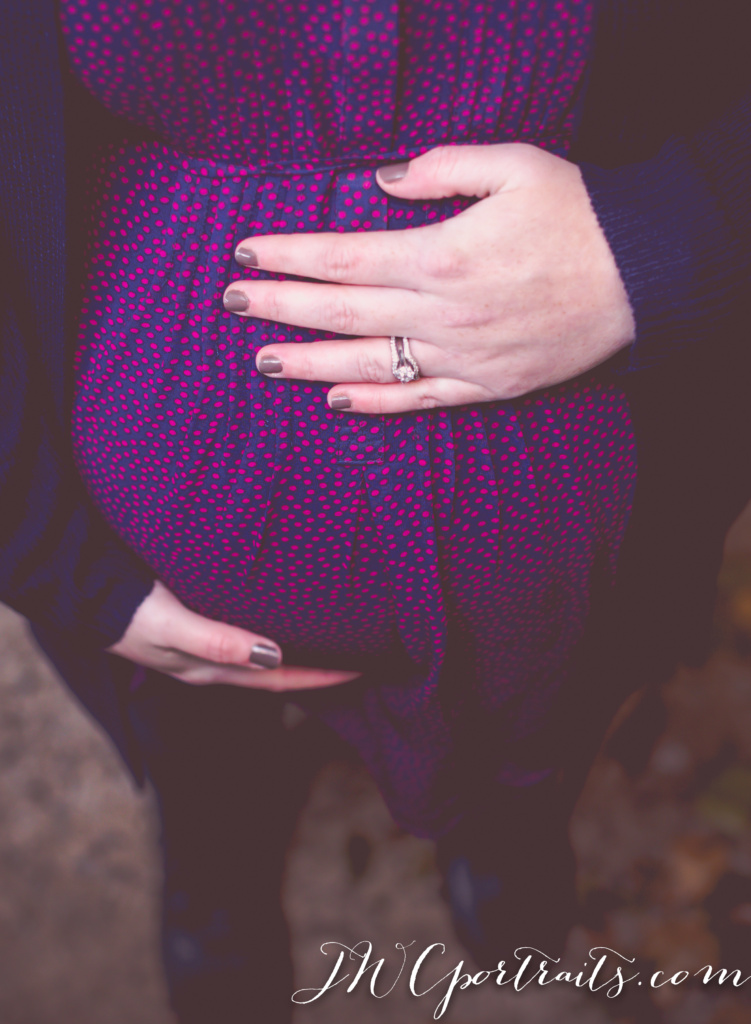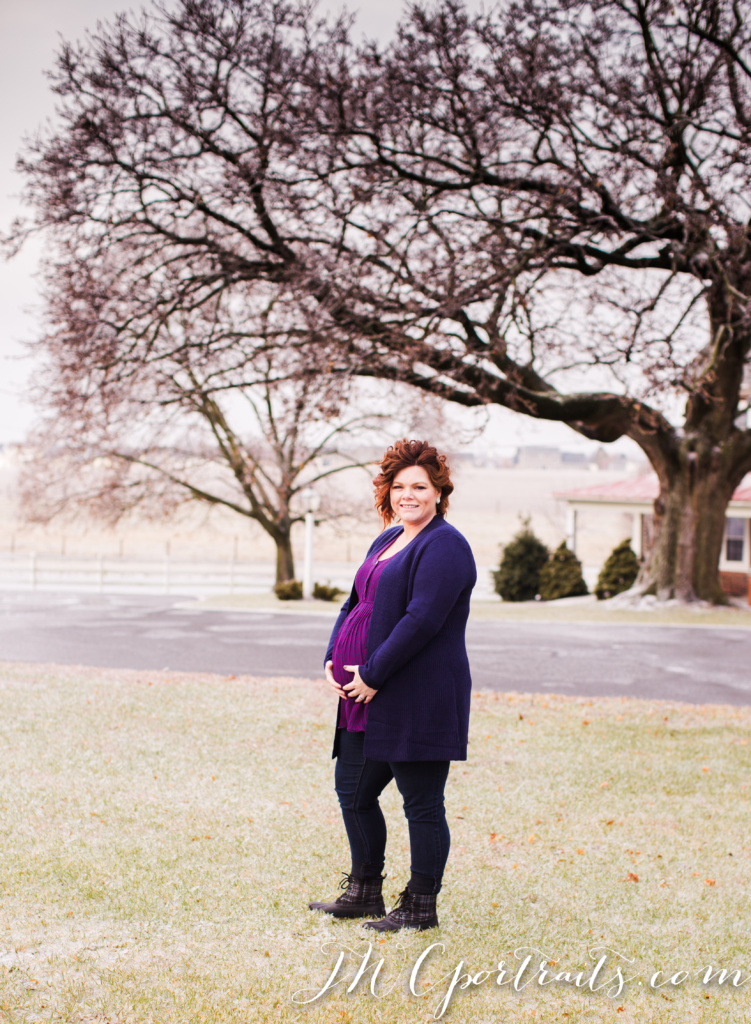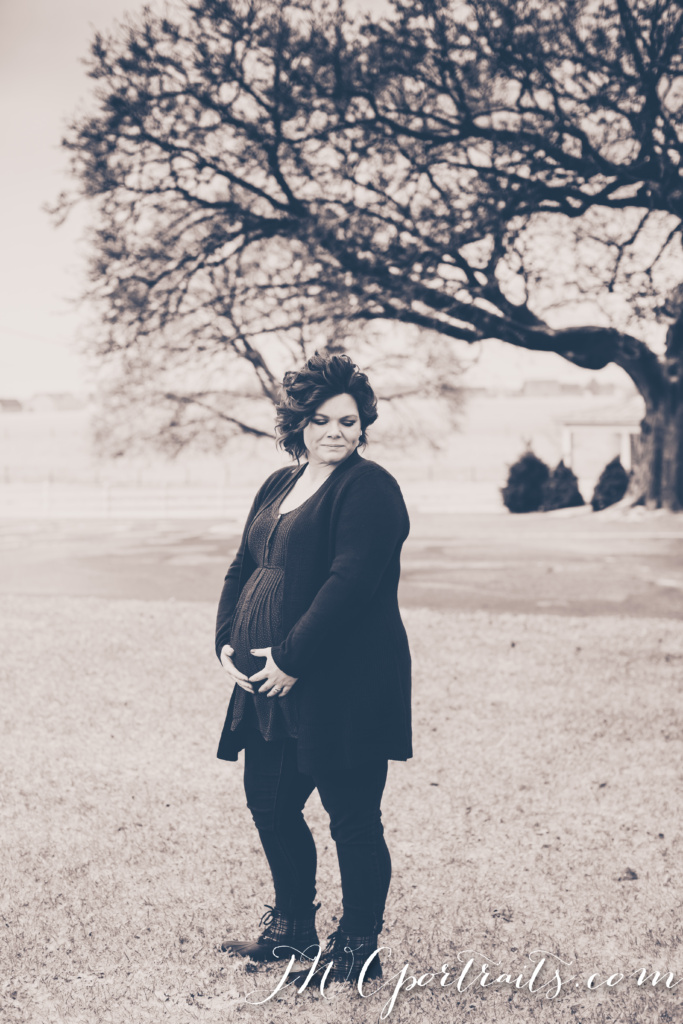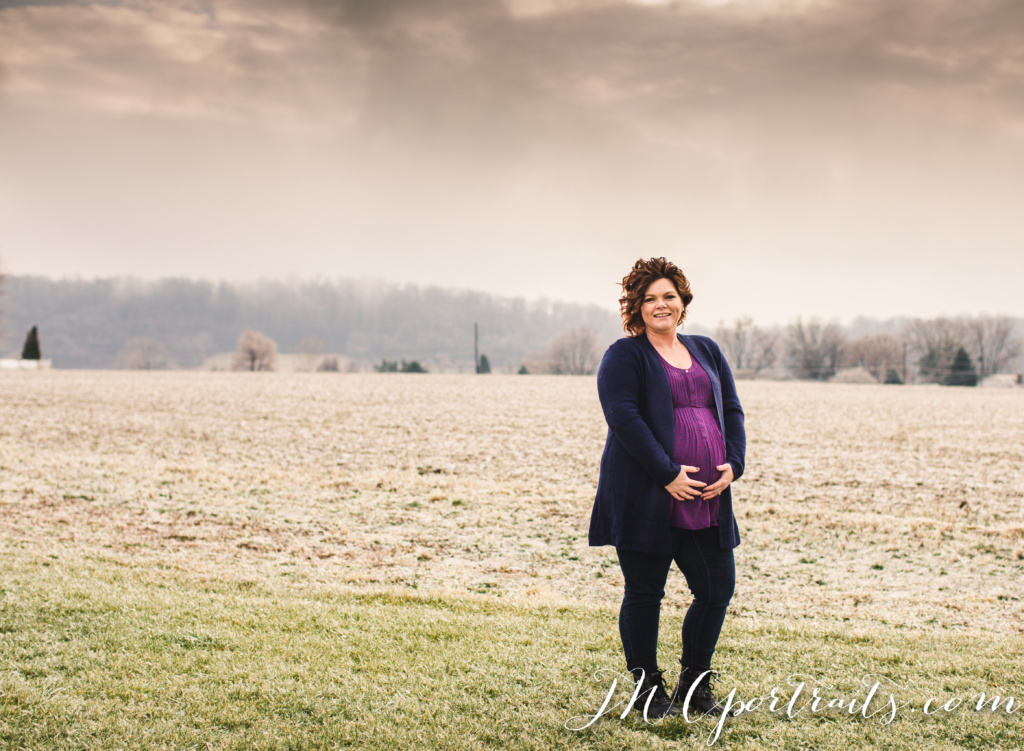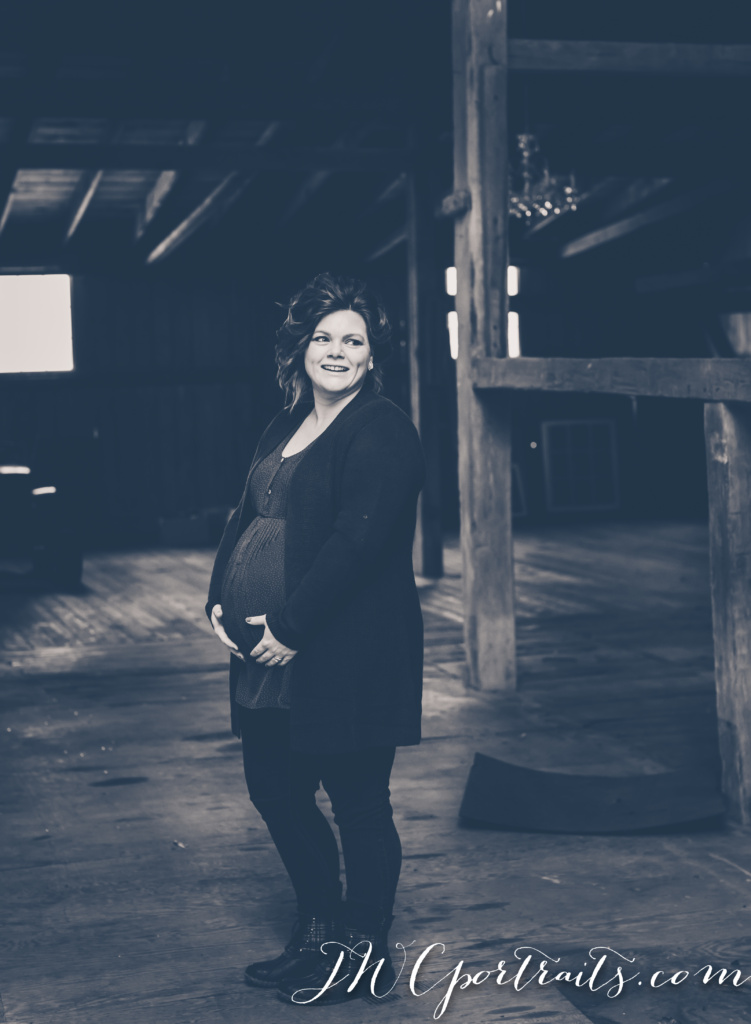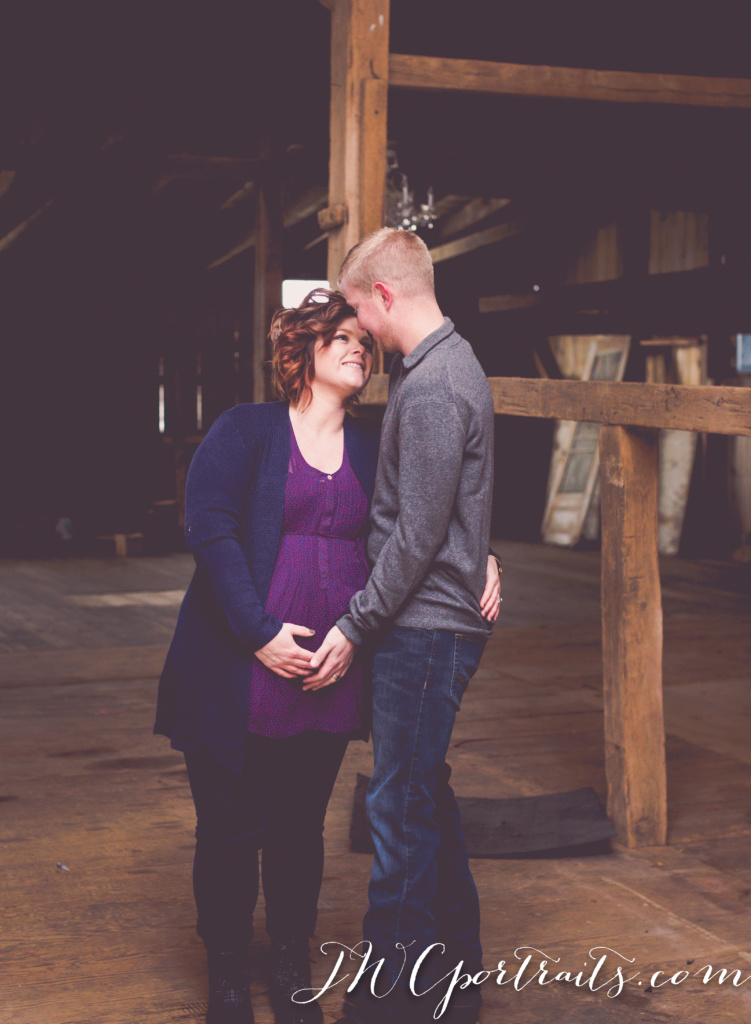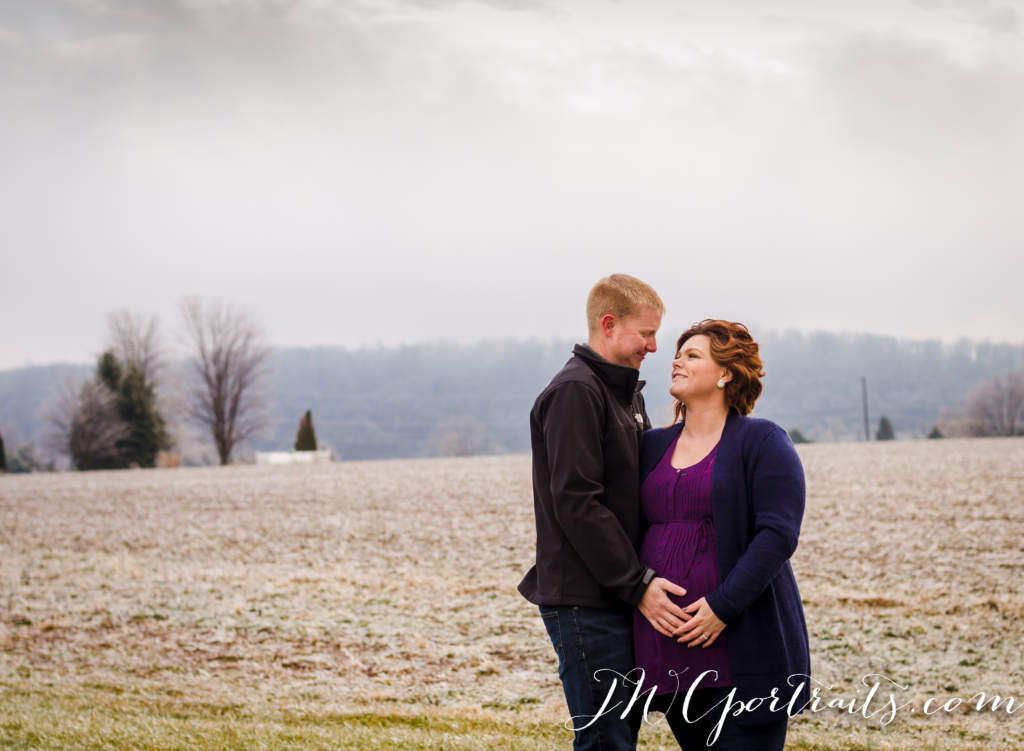 Thank you for allowing me to capture such a special moment in your life.  Sarah – I wish you a quick and painless delivery.  May you continue to be blessed with love and laughter.