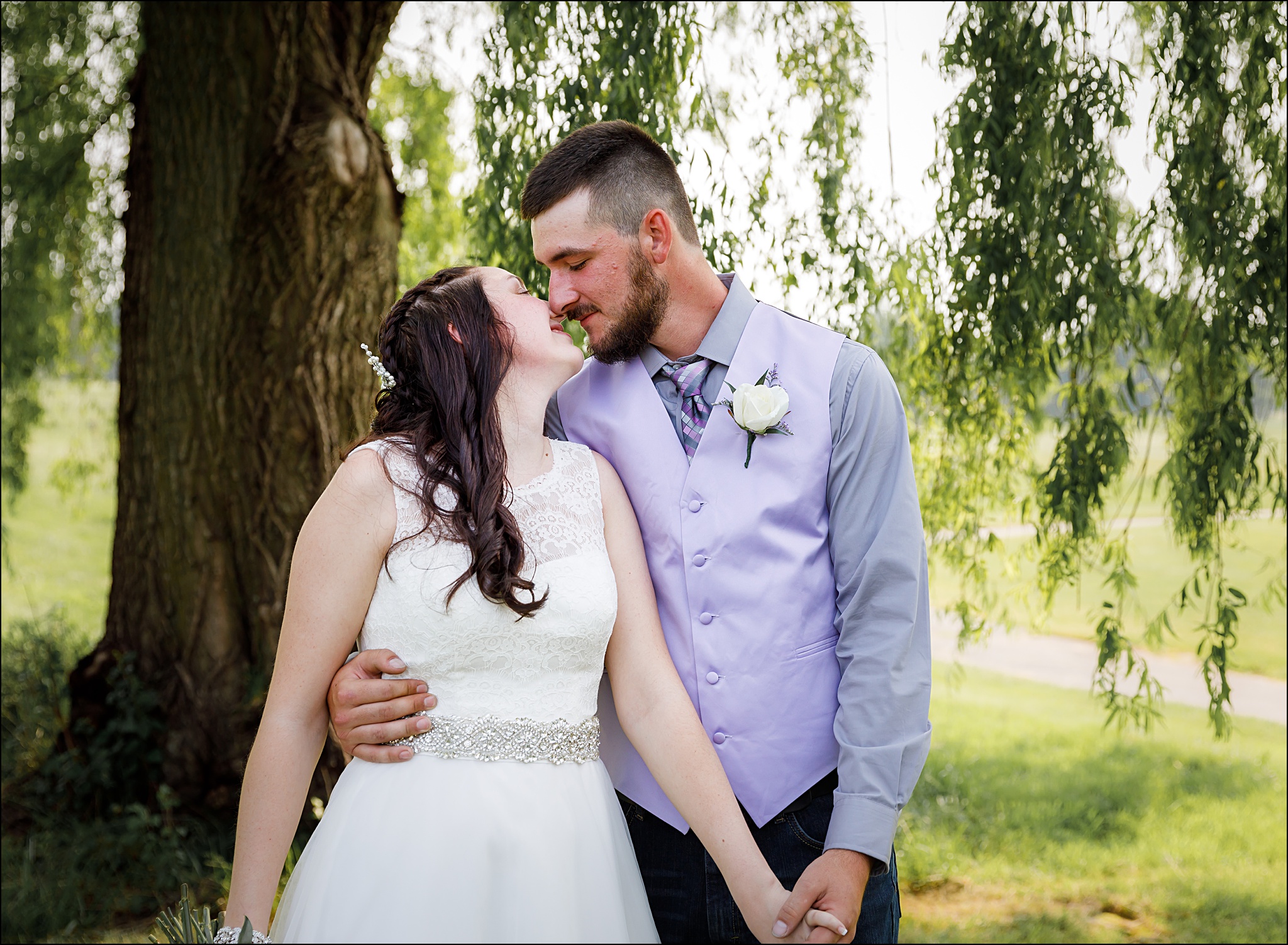 The day was perfect… In all reality that could be the start and finish of Shianne and Jordan's wedding day, the sun was shinning, the birds were singing and the love and emotions of the day hung heavy within the air. Starting with getting their hair done, I may or may not have been yelled at the bride's father because "he isn't crying, you are crying" to the fabulous street rod that took Shianne to marry the man of her dreams. The day began with excitement and continued with the love of family and joys of laughter.
No one doubted that Jordan and Shianne belonged to one another, they had been together since they were 12 and enjoyed all the crazy moments together that growing up with each other brings.
The lovely shades of purple and grey highlighted in the flowers, the guys vests and the decorations pulled together a venue that was perfectly them… beautiful, sweet and totally country. The ceremony highlighted the way we should love, finding our love language to a reception where a groomsman read a speech from a friend who had been deployed and couldn't be there, not a dry eye in the room. The night ended with grandma dancing up a storm and enjoying the quiet peace of a great day.
Thank you for allowing me to capture your day, it was amazing.  I wish you a lifetime of love and laughter.  Please enjoy some of my favorites from the day.