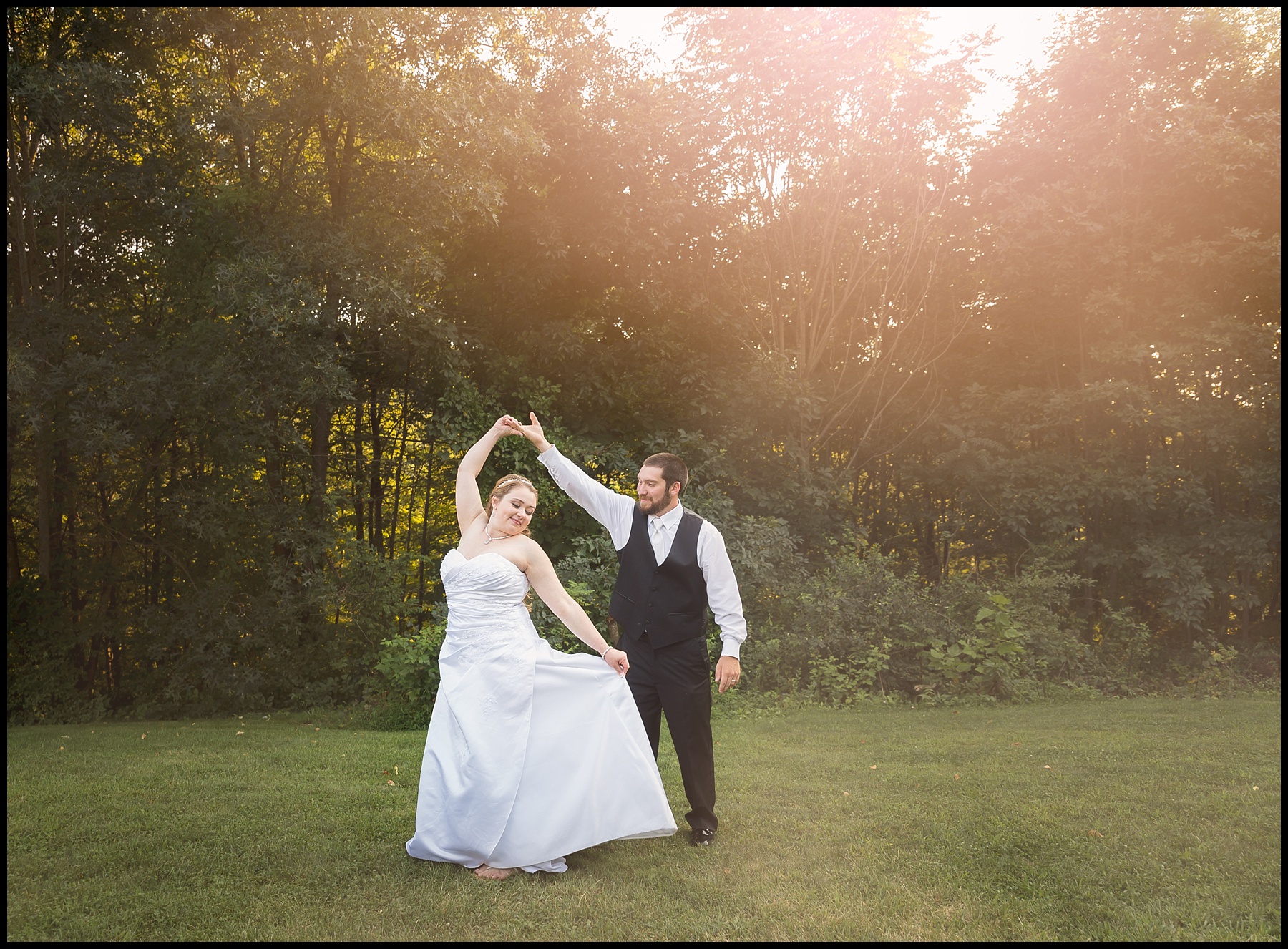 I can't believe that it is already August, it feels like I just left school in June.  But here we are, and Billy and Alyssa had a beautiful day to celebrate their love.  When I first meet Alyssa I was overwhelmed by her kindness, her smile, and the sparkle in her eyes when she spoke of her fiance and family.  Ever since we had our engagement session, I knew that Billy and Alyssa were perfect for each other and I was so excited to be part of her day.
The day was perfect, the sun was shinning and love was in the air.  The girls began their day at Lords and Ladies, and the sun continued to shine for one of the most touching first look because Alyssa's little boys were there along with Billy.  The church and reception were full of friends and family, with both Billy & Alyssa overcome with emotion as she walked down the isle it was obvious to all that they had found their soulmate.  With their adorable 4 your old son giving a prayer to begin the reception, the night was full of laughter, fun and dancing.  It was an incredible night!
Billy & Alyssa, thank you so much for being a such true people full of love, laughter and kindness! You two are truly an incredible couple and I'm so thankful to have walked the "wedding journey" with you both!  Congrats again, Mr. + Mrs. King!!!