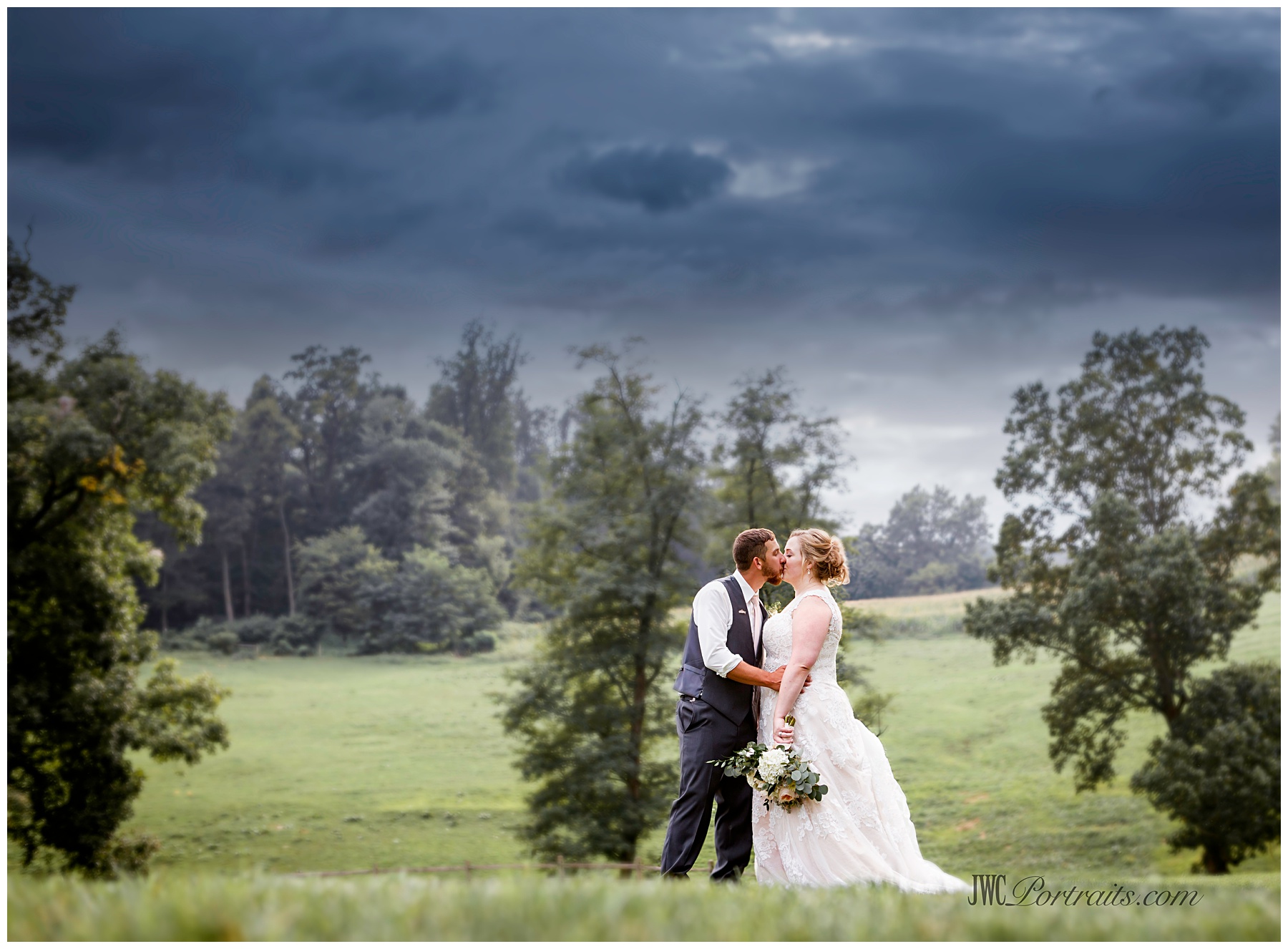 There are so many details of weddings that are fun and that I love, but what I love the most about Sam and Chad's wedding was the soft colors against the rustic barn of Smoker Farm, and maybe all the laughter. Being introduced to this quaint and rustic venue was awesome that the rain could not diminish. The sun even came out to get a few sunset shots.
Sam and Chad ensured every detail was perfect from matching shirts for the bridesmaids, to the small pin that Chad wore in remembrance of his father, to the stunning flowers with peonies and the delicious pies at the reception. It was so special to watch the two of you during your first look and then as Sam walked down the isle seeing all the emotion!
The reception was filled with emotion as well, the speeches given by the Maid of Honor and Best Man, there wasn't a dry eye in the room. And then Chad had to make things a little more fun and try to smash cake into Sam's face, but I think she won that contest! The party continued with dancing and laughter. It was an amazing day.
Thank you for allowing me to be part of your special day, you have made me feel welcome since day one! The day was perfect and I wish you a lifetime of happiness and love! And congrats on the new house!